Alphabet's Blockchain Bet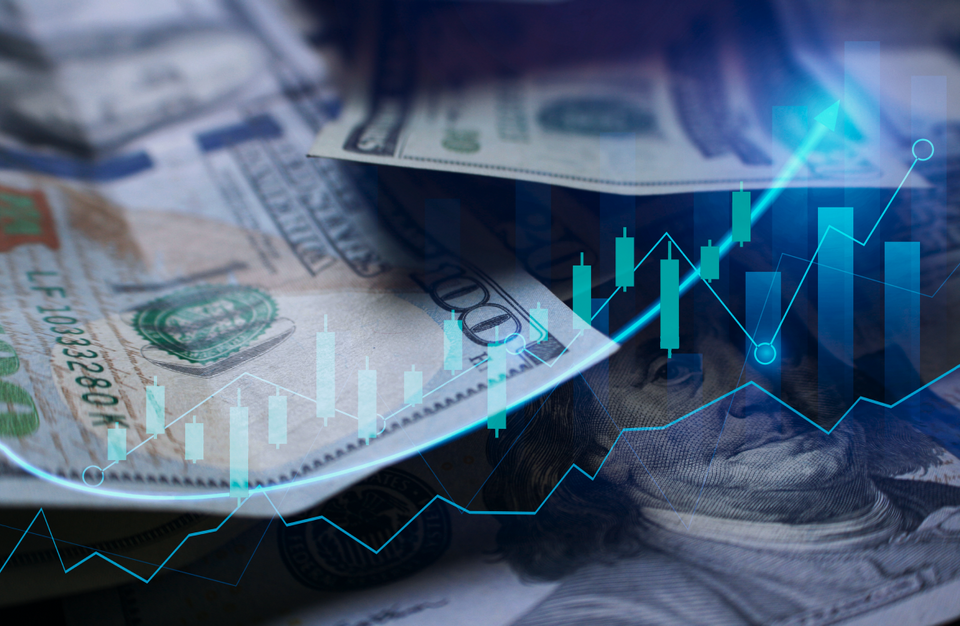 Crypto Market Week in Review (19 August 2022)
Markets
The Biggest Whale
This week's markets were in a summer vacation mode with small and choppy moves of most assets. The most notable macro change was the US dollar strengthening against major currencies. Stocks showed mixed dynamics, but higher-beta sectors like small caps and emerging markets decreased. High-risk tech (represented by ARK Innovation ETF) dropped by about 10% since few companies were hit by analyst downgrades.
Cryptocurrencies modestly declined. Ethereum this week stopped outperforming Bitcoin after reaching the highest level vs. Bitcoin since early January. Ethereum developer's conference call on Thursday scheduled the Merge for September 15, which is now expected to be a final date.
ETH/BTC
Blackrock announced it had launched a private trust offering for institutional clients with a direct exposure to Bitcoin. "Despite the steep downturn in the digital asset market, we are still seeing substantial interest from some institutional clients in how to efficiently and cost-effectively access these assets using our technology and product capabilities." – the company said. Blackrock has about 10 trillion dollars under management and is the largest asset manager in the world. Bitcoin market cap is just 447 billion dollars. Blackrock is the biggest whale in the financial markets and is comparable to Vanguard only. The new fund is likely to be a negligible part of Blackrock's business, but the very entrance of such a whale shows institutional interest in crypto.
Meanwhile, the regulatory crackdown on crypto intensified. One of Tornado Cash developers was reportedly arrested by Netherlands authorities last Friday. The arrest was widely condemned by the crypto community. For example, Yearn core developer Banteg likened the arrest to detaining the founders of a firearms manufacturing company for facilitating a public shooting.
Despite a price correction this week, demand for Ethereum options continued to renew records. Ethereum options' open interest became the highest ever even in USD terms, surpassing the December 2021 level (when Ethereum traded above $4000).
Ethereum options open interest (USD)
Implied volatility as measured by DVOL indexes traded sideways this week. Another record of Ethereum options' open interest supported implied volatility but failed to move it significantly higher.
Bitcoin spot price and volatility index (DVOL)
Ethereum spot price and volatility index (DVOL)
China to Use Digital Yuan in Primary Schools
The state-owned Bank of China reportedly unveiled a new initiative on Tuesday to integrate smart contracts into the primary school curriculum, according to the local news source Sohu.com.
Parents living in Chengdu, a city in China's Sichuan province, will be able to sign up their kids for after-school or extracurricular activities using the central bank's digital yuan, or e-CNY, thanks to a partnership between the city's financial and educational authorities.
In the pilot test, parents first give a private educational institution a deposit for several lessons. Then, each class is proportionally bound to the deposit through a smart contract. In this method, the e-CNY payment is automatically credited back to their account via smart contract should their kids miss a class.
The Bank of China stated:
"The program seeks to explore the benefits brought forth by e-CNY smart contracts. One potential use case is replacing the role of regulatory authorities to monitor payment transactions between parents and private education entities. Another is improving transactions' liquidity via zero transaction fees embedded in the e-CNY design."
Google's Parent Company Invested $1.5b into Blockchain Startups Since September 2021
According to CB Insights, 40 publicly traded businesses invested more than $6 billion in blockchain startups between September 2021 and June 2022.
Based on the information at hand, Google's parent firm, Alphabet, invested the most significant sum ($1.5 billion) in four startups, including DapperLabs.
With $1.17 billion, institutional hedge fund manager BlackRock followed suit, and Wall Street behemoths Morgan Stanley and Goldman Sachs each contributed $1.1 billion and $698 million.
With 13 investment rounds, Samsung was the most active investor during that time. Citibank closed six agreements, while United Overseas Bank (UOB) led seven rounds.
Microsoft contributed $477 million to two firms during that time, of which ConsenSys received 94% ($450 million). In contrast, Samsung distributed its $979 million among 13 blockchain startups.
19 of the 61 blockchain businesses under consideration for financing were devoted to creating NFT solutions. In addition, about 63% of the solutions supported the purchase and sale of NFTs through marketplaces.
Blockchain Venture Capital Debuts with $200m Web3 Fund
Shima Capital, a startup venture focusing on early-stage blockchain initiatives, has announced its first fund to help digital asset startups.
According to a company announcement on Wednesday, the Shima Investment Fund raised $200 million from well-known cryptocurrency investors, including Dragonfly Capital, Animoca Brands, and OKX.
The VC company intends to invest between $500,000 and $2 million in pre-seed capital into businesses specialising in cryptocurrencies and blockchain technology, with preference given to decentralised infrastructure and cutting-edge blockchain technology.
Shima has specifically named the following categories as target markets: metaverse, decentralised identity, decentralised social media, decentralised autonomous organisations (DAOs), blockchain gaming, and decentralised finance (DeFi).
The fund also intends to invest in layer-1 and layer-2 technologies, as well as initiatives aimed at security and creating zero-knowledge proofs on the blockchain infrastructure side.
According to Shima, investment money will be used to fund technical research and development, community building, marketing, and the employment and retention of skilled employees.
Yida Gao, an investor in cryptocurrency hedge funds, founded Shima Capital in 2021. Shima Capital has hired former executives from Old Fashion Research, Ripple Labs, and Atomic VC as members of its executive team.
Despite the ongoing bear market, the new venture fund shows investors are still drawn to cryptocurrencies and Web3's value proposition.
Ethereum Foundation Clarifies That the Upcoming Merge Upgrade Will Not Reduce Gas Fees
The Ethereum Foundation updated its statement on Wednesday to clarify that the future "Merge" proof-of-stake temporary upgrade will not lower gas costs. The Ethereum Foundation said:
"Gas fees are a product of network demand relative to the network's capacity. The Merge deprecates the use of proof-of-work, transitioning to proof-of-stake for consensus, but does not significantly change any parameters that directly influence network capacity or throughput."
Upon The Merge, energy-intensive mining will be abandoned, and the current Ethereum mainnet execution layer will connect with its brand-new proof-of-stake consensus layer, the Beacon Chain.
Even though many traders and investors alike purchased Ether in preparation for the Merge update, some seem to have done so under the mistaken belief that the network's capacity would increase after the upgrade went live. The network will become more efficient only at the later stages when further upgrades have taken place.
Houston Texans Become First NFL Team to Sell Game Suite with Crypto
The Houston Texans of the National Football League (NFL) are the first team in the league to offer single-game suites for purchase with cryptocurrency.
The action results from an agreement with the Texas-based cryptocurrency company BitWallet, which was named the team's official crypto wallet supplier on Tuesday.
The Houston Texans will use BitWallet's intermediary services to exchange cryptocurrency for cash.
There has been no mention of being able to buy regular game day tickets with digital assets at this time, so it appears that the cryptocurrency deal is exclusive for suites.
A game suite is a posh, private viewing area in a stadium that frequently includes banquets, pricey alcohol, restrooms, TVs, attendants, and a great vantage point to watch the game.
The Texans' website instructs visitors to first submit an inquiry to reserve a suite rather than providing a price for single-game or full-season suites. A single game suite for the team is estimated to cost between $14,000 and $25,000 by From The Seat. However, a spokesman from BitWallet explained that the amount might reach $40,000.
*This communication is intended as strictly informational, and nothing herein constitutes an offer or a recommendation to buy, sell, or retain any specific product, security or investment, or to utilise or refrain from utilising any particular service. The use of the products and services referred to herein may be subject to certain limitations in specific jurisdictions. This communication does not constitute and shall under no circumstances be deemed to constitute investment advice. This communication is not intended to constitute a public offering of securities within the meaning of any applicable legislation.