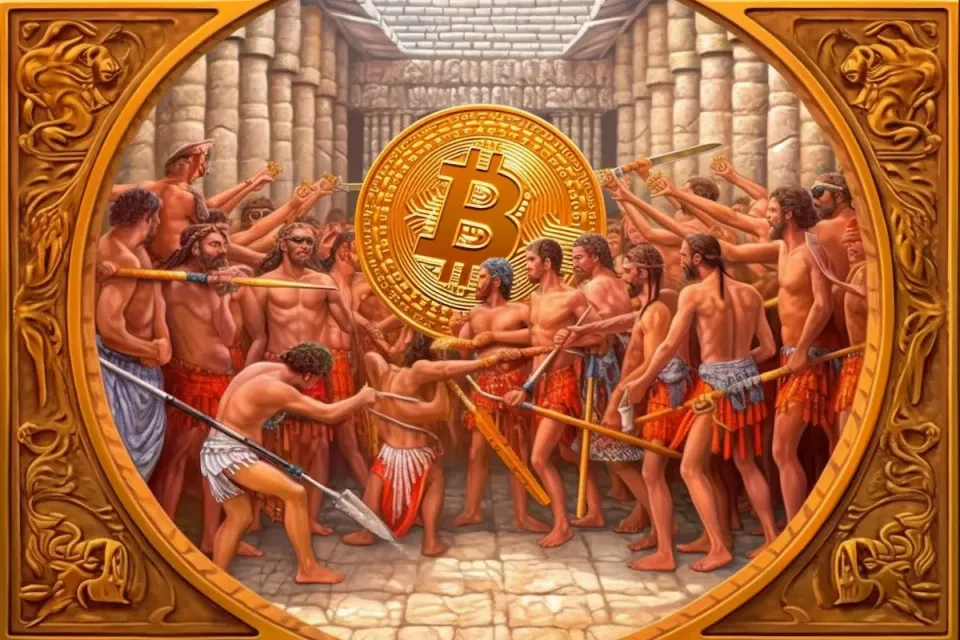 ​​Crypto Market Week in Review (09 June 2023)
Markets
This week stocks were mixed. The S&P 500 slightly rose to renew a year-to-date high on Thursday. Bucking this year's trend, technology stocks underperformed. Bonds were largely flat. The central banks of Canada and Australia were more hawkish than expected, raising rates this week, but that was tempered by the weaker US macro data.
Crypto news this week was dominated by the attack on crypto by the US regulator as the Securities and Exchange Commission (SEC) sued Binance and Coinbase. Binance has been allegedly engaged in a "web of deception", including commingling customer funds, inflating trading volumes, and offering unregistered securities (the SEC considers some coins, including Solana, Cardano, Polygon, and several others, as securities). Coinbase is being targeted "only" for trading unregistered securities, suggesting that Coinbase was way more careful with customer assets than Binance.
Crypto dipped on the news with Bitcoin falling by 4-5% in an hour, but swiftly recovered. Since the last Friday's close, both Bitcoin and Ethereum were down only by about 3%. The Binance token (BNB) was more sensitive to the news, dropping by 14% since the last Friday and reaching the lowest level since early January. Coinbase stock plunged much like the Binance coin (by 15%).
Binance coin (BNB/USD)

The implied volatility as measured by the DVOL indexes was largely flat this week. The implied volatility increased and the volatility curve inverted on the Binance and Coinbase news, but that was a quite moderate move, quickly dissipating later (in line with the spot market performance).
Bitcoin DVOL index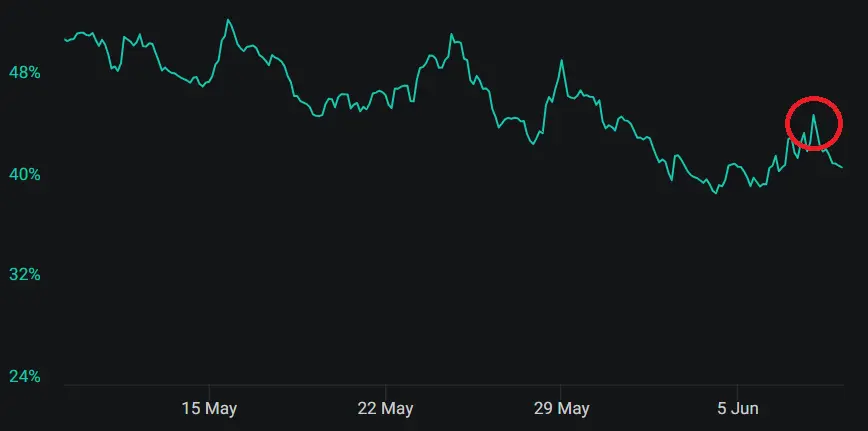 Ethereum DVOL index fell slightly below Bitcoin's one despite Ethereum being potentially more vulnerable than Bitcoin for regulatory actions (Ethereum now pays yield, which makes it more similar to security). Maybe the market was encouraged by the fact that the SEC did not name Ethereum security in its allegations vs. Binance and Coinbase.
*This communication is intended as strictly informational, and nothing herein constitutes an offer or a recommendation to buy, sell, or retain any specific product, security or investment, or to utilise or refrain from utilising any particular service. The use of the products and services referred to herein may be subject to certain limitations in specific jurisdictions. This communication does not constitute and shall under no circumstances be deemed to constitute investment advice. This communication is not intended to constitute a public offering of securities within the meaning of any applicable legislation.