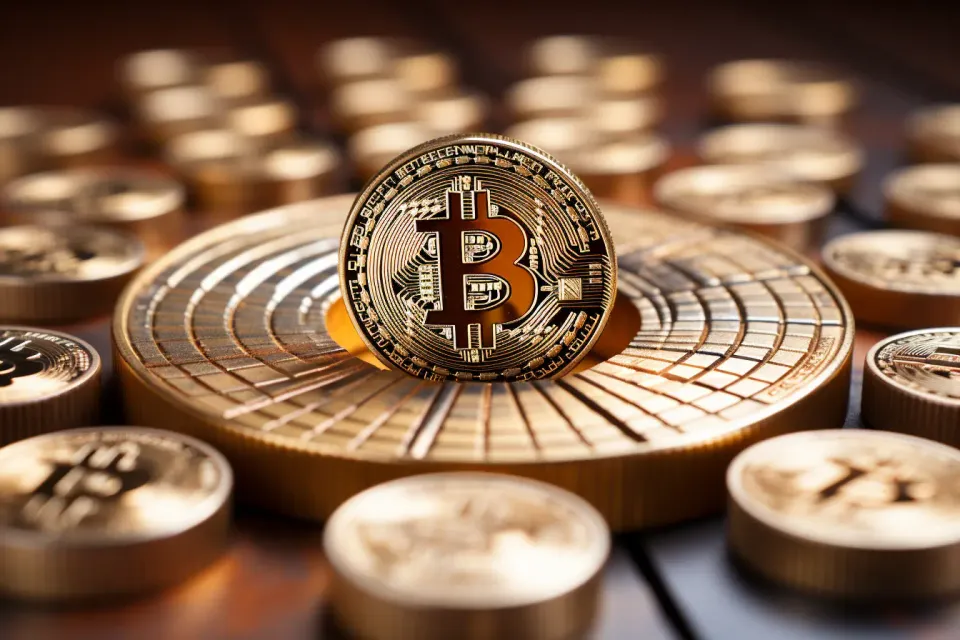 Crypto Market Week in Review (27 October 2023)
Markets
This week, the bond market finally stabilized, but stocks plunged. It seems that the increased bond yields began to pressure stocks, as a number of major U.S. firms were sold off after publishing not-so-bad quarterly reports. Alphabet (Google) stock plunged by almost 10% a day after it hinted at a lower market share in cloud computing, despite strong financials. Investors punished Meta (Facebook), Mastercard, and Thermo Fisher Scientific (a major life science company) for their relatively weak forecasts. In contrast, Microsoft was one of the few major companies to rise this week on the news of its quarterly report, as it emerges as a leader in artificial intelligence. U.S. small caps (as measured by the Russell 2000 index) completely erased their reopening gains (post-pandemic), dropping to their lowest since November 2020.
Russell 2000 index (USD)

Cryptocurrencies rallied despite the weakness in stocks, thanks to expectations of a spot Bitcoin ETF. Bitcoin soared by about 15% since last Friday's close, reaching its highest level since May 2022, and doubling from its low last year. Ethereum advanced by 11%, but continued to underperform Bitcoin. The Ethereum price in Bitcoins (ETH/BTC) dropped to its lowest since April 2021. Most altcoins also increased in value this week.
Bitcoin's implied volatility (as measured by the DVOL index) rallied with the spot price, reaching its highest since April. Ethereum's implied volatility rose to its highest since May but remained below that of Bitcoin. The much higher volatility led to increased demand for Bitcoin options, as the open interest soared to its highest since March. Unlike Bitcoin, the open interest in Ethereum options remained within a recent range.
Bitcoin options open interest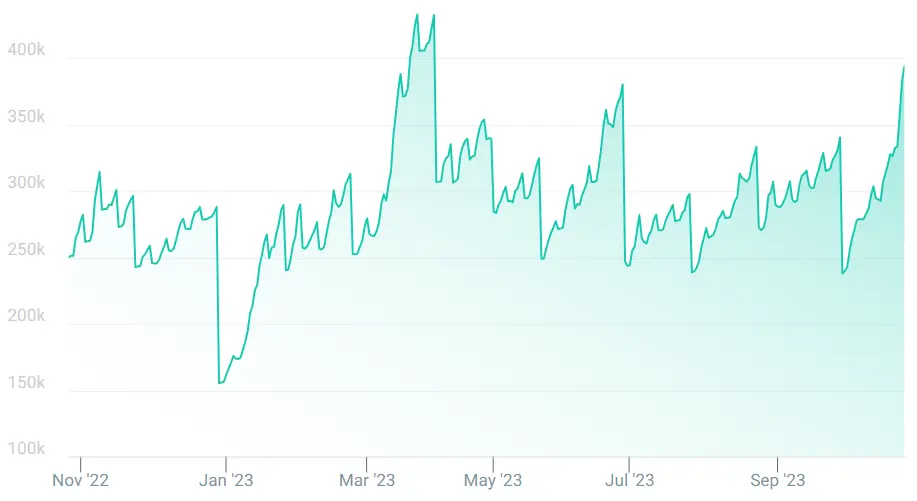 *  This communication is intended as strictly informational, and nothing herein constitutes an offer or a recommendation to buy, sell, or retain any specific product, security or investment, or to utilise or refrain from utilising any particular service. The use of the products and services referred to herein may be subject to certain limitations in specific jurisdictions. This communication does not constitute and shall under no circumstances be deemed to constitute investment advice. This communication is not intended to constitute a public offering of securities within the meaning of any applicable legislation.