Bitcoin Is Too Cheap vs Tesla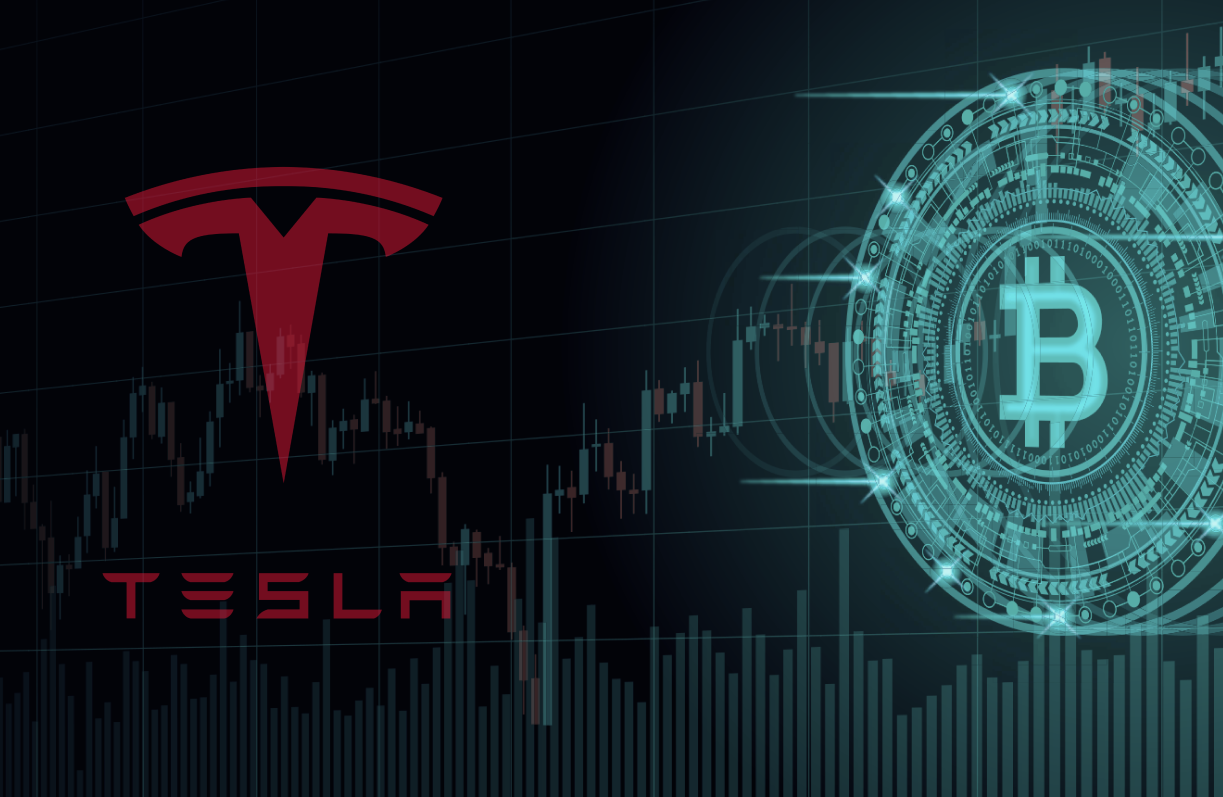 I spotted that Bitcoin is near 5-year lows compared to Tesla shares. Does it mean that Bitcoin is too cheap?
Bitcoin and Tesla
At the first glance, Bitcoin and Tesla do not seem to have many common features. Bitcoin provides an alternative to the traditional financial system, and crypto believers consider it the future of money. In investment terms, Bitcoin and cryptocurrencies in general are an exotic new asset class with almost no relation to the current economy. On the contrary, Tesla is a technology and industrial company like many others.
However, from the financial market perspective, Bitcoin and Tesla are quite similar assets. Both represent revolutionary new technologies providing little or no current cash flows. Both are very popular with retail investors and are the hallmarks of the last-year bubble fueled by too easy monetary policy.
Now Bitcoin is at 5-year lows compared with Tesla shares. Bitcoin market cap is less than 50% of Tesla's market cap for the first time since May 2017 (on a monthly close basis).
Bitcoin market cap as % of Tesla market cap
Mind you, Bitcoin is at 5-year lows only against Tesla and not the broader stock market or other large companies. For example, Bitcoin vs Apple stock is at the minimum since 2020, but still significantly above levels prevailing in autumn 2020 and almost twice higher than in October 2017.
Bitcoin market cap as % of Apple market cap
Bitcoin's performance is even stronger against "old economy" names like JP Morgan Chase.
Bitcoin market cap as % of JP Morgan Chase market cap
Large-cap tech stands against the bear market
Year-to-date Tesla massively outperformed not just Bitcoin, but most other high-risk tech with little or no current cash flows. Bitcoin drop this year looks perfectly normal, but Tesla has been much stronger than its peers.
The year-to-date price performance of Tesla (orange), Bitcoin (red), ARK Innovation ETF (blue), Zoom (green), and Netflix (yellow)
I do admit Elon Mask's brilliance, but Tesla's outperformance this year is more likely technical than fundamental. Tesla is probably supported just by the fact that it's a US large-cap stock. When the stock market plunges (like this year), investors usually seek safety in large-cap names, because these are usually long-established companies with strong balances and ample cash flows. The primary example of such a name is Apple. It's quite rare for a company as risky as Tesla to be on the list of 10 largest US stocks.
Indeed, Tesla's year-to-date price performance looks like the average of the same figures for ARK Innovation ETF (which is fundamentally similar to Tesla) and Apple.
The year-to-date price performance of Tesla (orange), Apple (red), and ARK Innovation ETF (blue)
Matter of perspective
Is Bitcoin too cheap or Tesla too expensive? I think an almost identical year-to-date drop of Bitcoin and most high-risk tech is a very scary sign for Tesla investors. It's quite often in the financial markets that "generals fall the last", and this year's tech performance seems to provide an almost perfect setup to prove that saying.
Now, what about Bitcoin? Crypto has no characteristics from traditional markets we could use to value it, but Bitcoin's year-to-date decline in line with high-risk tech peers suggests that its current price is more or less fair.
Interestingly, previous major lows of Bitcoin vs Tesla in February 2019 and October 2020 were great buying opportunities for Bitcoin.
Bitcoin (BTC/USD)
How to trade
I think that advanced investors may consider betting against Tesla to hedge their Bitcoin holdings. The current implied volatility of Tesla is about the same as that of Bitcoin, so investors concerned about further Bitcoin downside may choose put options on Tesla instead of Bitcoin with basically the same prices but in my view with better risk-reward. Less advanced investors may just sell their Tesla stock while keeping or even increasing Bitcoin holdings.
*This communication is intended as strictly informational, and nothing herein constitutes an offer or a recommendation to buy, sell, or retain any specific product, security or investment, or to utilise or refrain from utilising any particular service. The use of the products and services referred to herein may be subject to certain limitations in specific jurisdictions. This communication does not constitute and shall under no circumstances be deemed to constitute investment advice. This communication is not intended to constitute a public offering of securities within the meaning of any applicable legislation.