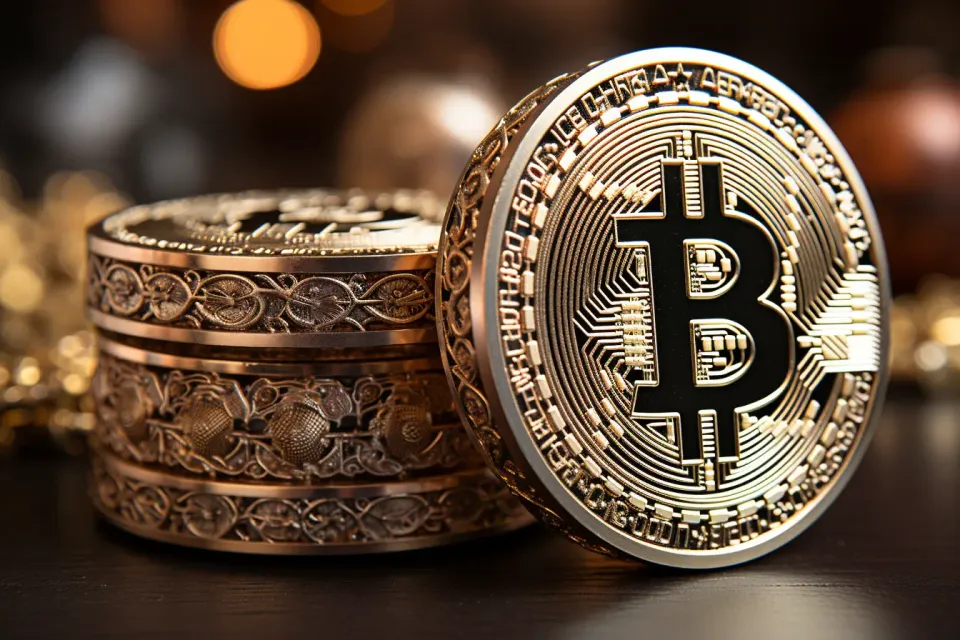 Crypto Market Week in Review (10 November 2023)
Markets
This week, the markets stopped rising. Both stocks and bond prices advanced in the first three days of the week but sharply declined on Thursday due to a very weak auction of 30-year Treasuries, suggesting that real-money investors are still reluctant to buy long-term bonds. Oil prices dropped again, with Brent briefly falling below $80. Bloomberg, citing data from HazelTree, reported that ExxonMobil had overtaken Tesla as the most shorted large-cap stock in the S&P 500 as of October. The market positioning appears increasingly vulnerable to potential negative news from the Middle East. Microsoft, the world's second-largest company by market cap, advanced beyond its July 2023 and November 2021 highs, reaching a new all-time high. We wonder if the breakout, coupled with positive seasonality factors, might ignite a short-term rally.
Microsoft (USD)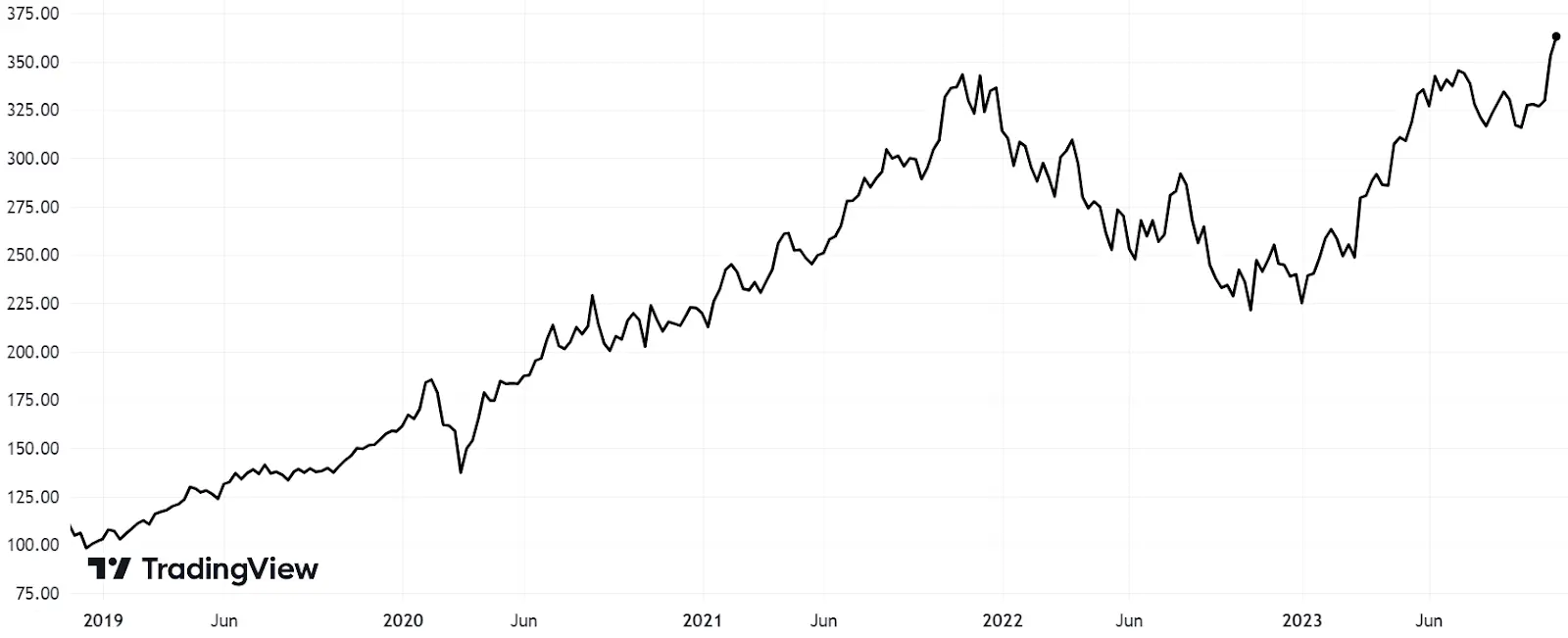 Cryptocurrency markets continued their upward trend. Bitcoin rose by about 6% from the previous Friday's close to this Friday morning. Ethereum, buoyed by news of a spot ETF listing by Blackrock, outperformed significantly, soaring by 15% and breaking above $2,100. At Deribit, while Bitcoin's implied volatility (measured by the DVOL index) showed little change, Ethereum's DVOL skyrocketed, reaching its highest level since March. Ethereum's implied volatility rose above that of Bitcoin, although the ratio between their DVOLs, at about 1.08, remained below the historical average.
The volatility smile of the ProShares Bitcoin Strategy ETF (BITO) flattened dramatically over the past few weeks. As seen in the chart below, the current curve (white) is much flatter than the curve from a month ago (red), indicating a significant reduction in the skew between low and high-delta options. Low-delta deep-out-of-the-money options have decreased significantly in price compared to at-the-money options. Following the recent rally, it appears that traditional finance traders do not expect a spot ETF to lead to further explosive gains for Bitcoin. Instead, they anticipate that it will enhance Bitcoin's reliability and reduce the risks of crypto rejection or substantial price declines.
BITO (ProShares Bitcoin Strategy ETF) volatility smile

*This communication is intended as strictly informational, and nothing herein constitutes an offer or a recommendation to buy, sell, or retain any specific product, security or investment, or to utilise or refrain from utilising any particular service. The use of the products and services referred to herein may be subject to certain limitations in specific jurisdictions. This communication does not constitute and shall under no circumstances be deemed to constitute investment advice. This communication is not intended to constitute a public offering of securities within the meaning of any applicable legislation.