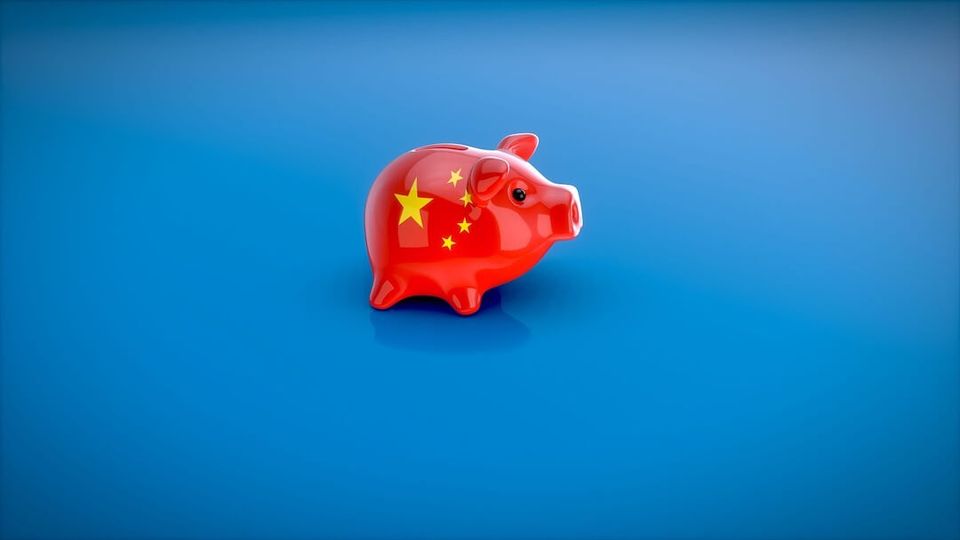 Crypto Market Week in Review (03 March 2023)
Markets
This week bond prices dropped, mostly reacting to the higher-than-expected inflation figures in Eurozone countries. Short-term bond yields in the US and Eurozone reached a new cycle high. Stocks were much more resilient, slightly rising during the week.
The key news came from China, where manufacturing activity indexes (PMIs) for February were much better than expected, bolstering global risk assets (particularly Chinese stocks, metals, and other cyclicals). Both Caixin and official manufacturing PMIs indicated strong economic expansion, and the official one even reached the highest level since 2012.
China PMI Manufacturing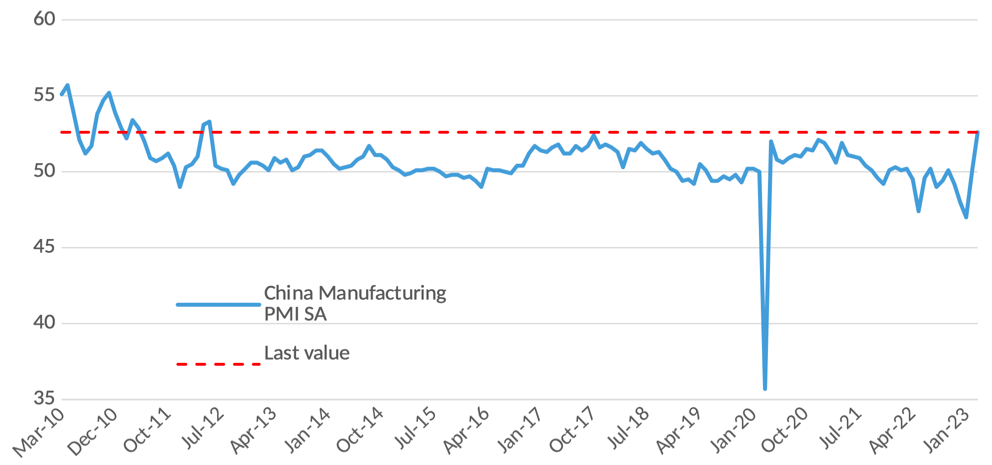 Cryptocurrencies bucked the positive trend of other risk assets. Bitcoin declined by 4% since last Friday close, and Ethereum was down by 3%. There was a renewed fear about Binance, as Forbes published the article titled "Binance's Asset Shuffling Eerily Similar To Maneuvers By FTX" and the US officials asked Binance to clarify the status of its US subsidiary and basic financial information.
Silvergate Capital Corporation, which positioned itself as a crypto-focused bank, failed to provide an annual report on time and said that it was not sure about its ability to stay in the business, subtly warning about likely insolvency. Its shares halved on the news, reaching a new all-time low.
Silvergate Capital Corporation stock price (USD)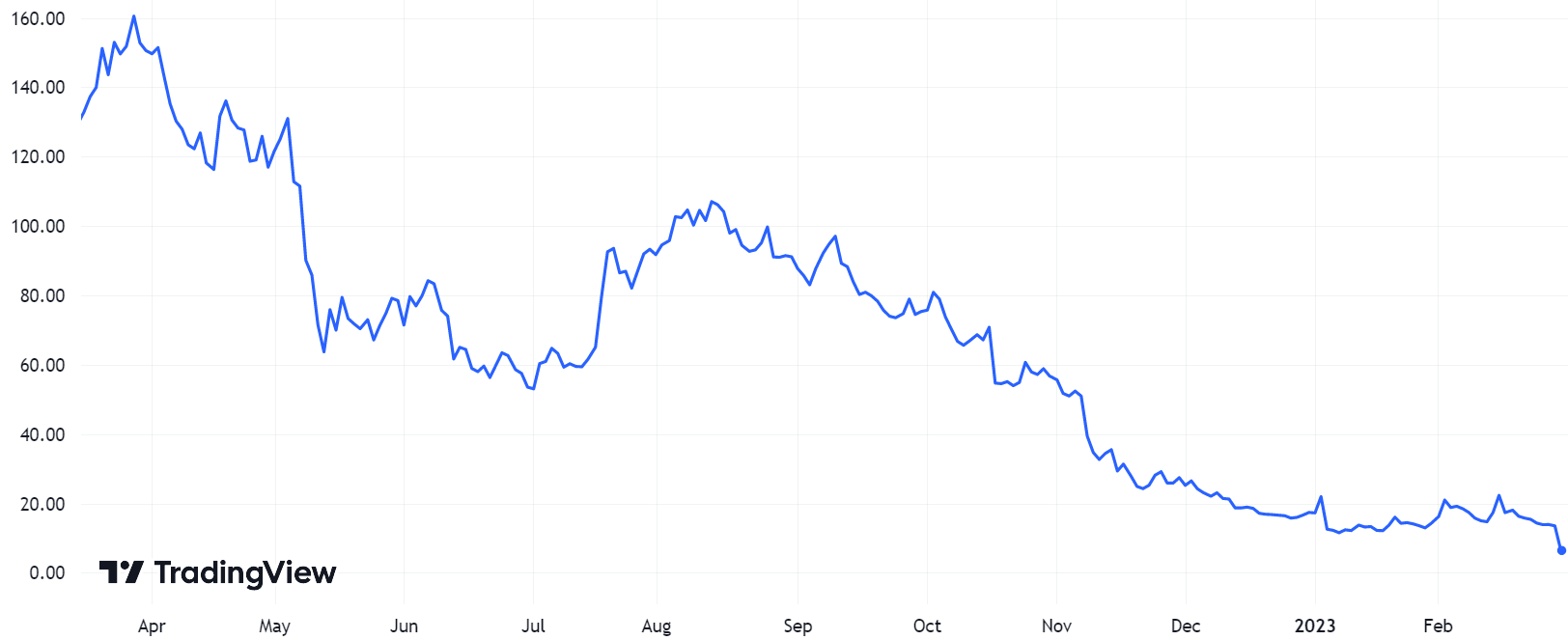 The implied volatility of both Bitcoin and Ethereum increased since the last Friday but remained in the recent range. Both volatility curves now have an upward slope. It seems that derivative traders don't expect Silvergate issues or Binance-related stories to trigger a volatility spike, but we note the big macro news scheduled on March 10 (the US employment data and the Bank of Japan monetary policy meeting), which may affect short-term volatility pricing.
Bitcoin 7-day, 30-day and 90-day At-the-money Implied Volatility

*This communication is intended as strictly informational, and nothing herein constitutes an offer or a recommendation to buy, sell, or retain any specific product, security or investment, or to utilise or refrain from utilising any particular service. The use of the products and services referred to herein may be subject to certain limitations in specific jurisdictions. This communication does not constitute and shall under no circumstances be deemed to constitute investment advice. This communication is not intended to constitute a public offering of securities within the meaning of any applicable legislation.