Crypto Market Week in Review 
(28 January 2022)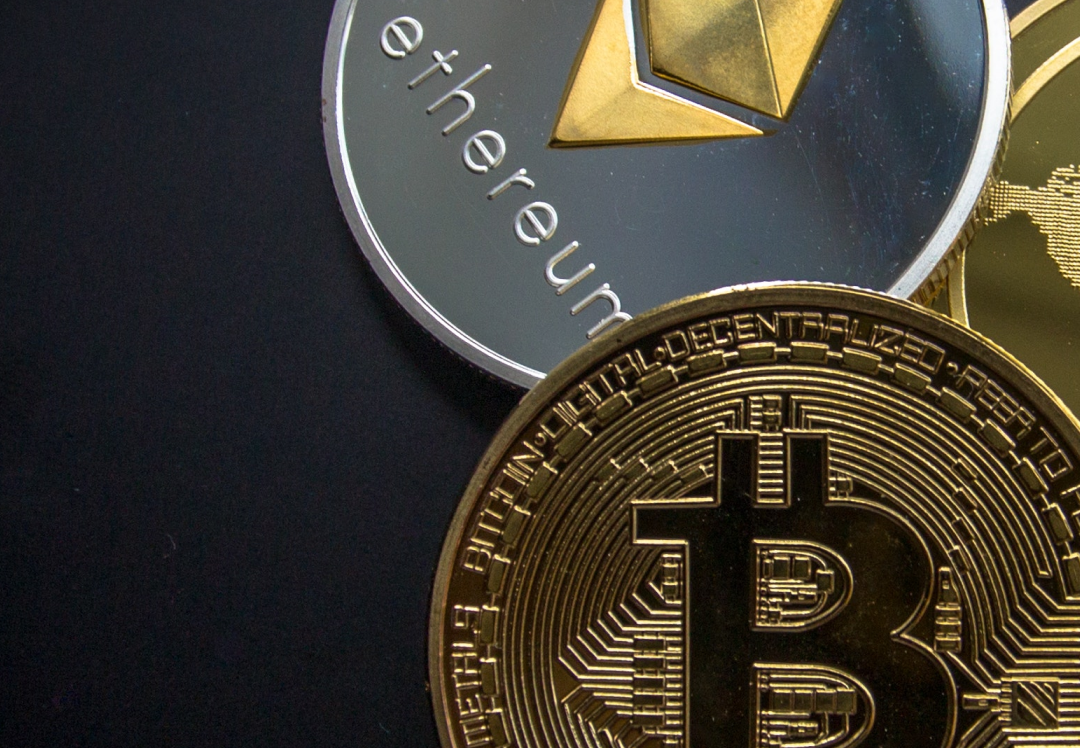 No More ETH2 !
Yes, you heard that right. It is no longer news that Ethereum's shift to the proof-of-stake network, popularly called the ETH2, edges closer day by day. The completion date is set for Q4 2022 or the early weeks of next year.
What is new is that Ethereum's core developers no longer use ETH2 to describe the update. This does not have any effect on the transition or the road map, but it seems to influence how the new upgrade is  perceived. The core developers see the current Ethereum (ETH1) as the 'execution layer', while ETH2 is called the 'consensus layer.'
For a smooth transition, the Eth2 will build on the Eth1 success. The methods pulled out to increase scalability (using roll ups and sharding) have been viable so far.
Another Bitcoin Spot ETF Disapproved!
The Securities and Exchange Commission has disapproved yet another Bitcoin spot ETF. As in the past, the regulatory body emphasized the importance of avoiding fraudulent and shady acts and practices. The Fidelity Wise Origin Bitcoin ETF, according to the report, does not protect investors from the cryptocurrency's safety and volatility issues.
The Securities and Exchange Commission shifted its deliberation period forward after Fidelity first showed the desire to have a Bitcoin Spot ETF in March 2021 and formally backed it up in June the same year. Up till this week, the SEC is insisting that any of the proposed Spot ETFs has not met the requirements for listing under the Exchange Act Section.
One of the major requirements preventing the US from having a Spot ETF is that every derivative being listed by an exchange must be trackable to detect, mitigate, and prevent market manipulations and violations of federal laws.  
The atmosphere surrounding a US Bitcoin Spot ETF is gloomy. There are decisions to be made concerning two more ETFs before the end of the First quarter of 2022, but many analysts are choosing to be pessimistic about their outcomes.
The only ETFs available for US citizens remain the Bitcoin Futures ETFs, which were first approved in October 2021.
i-Metaverse - Apple Joins the Party
The largest company in the world by market cap has recently announced plans to hop in on the metaverse trend. This news was announced by CEO, Tim Cook, during the company's earnings call.
While many expressed their displeasure over Apple's late timing to the Metaverse technology, its share price did not suggest anything of sorts, as it jumped 8% after trading hours.
Meta, formerly called Facebook, is publicly making plans on the metaverse, and Microsoft's purchase of Activision Blizzard is a strong statement of intent. Apple seeks to come in through AR technology, but the timing of release is unknown due to hardware and software issues.
SEC Gets Confused about Crypto Lending Platforms
Have you ever wondered how crypto lending platforms are able to give interests between 3% to 18% on crypto lending, while traditional banks cannot do more than 0.1%?
Well, you are not alone. The Securities and Exchange Commission is looking into high-yield offerings by crypto lending services. Gemini, Celcius Network, and Voyager Digital are some of the platforms being probed about how they can give high-interest rates on lending activities.
A Bloomberg report on the issue claimed that the Securities and Exchange Commission is looking into if crypto lending can be classified as securities activities, which would require them to have some form of registration with the regulatory body.
It is important to note that no offence has been called on these websites. They have no wrongdoings. The Securities and Exchange Commission is just concerned about the protection and insurance of users' funds on these platforms. This is not the first time the Securities and Exchange has been on to crypto lending platforms.
2021 was a year of crackdowns on Celcius Network and other crypto lending platforms by regulators in Texas, Alabama, New Jersey, and New York.
First Twitter, Now Reddit; The NFT Mania
A few days after Twitter announced it would allow NFT profile pictures on iOS devices, Reddit announced it was testing out the same features on its platform.
For a social media platform that has over 400 million monthly users, Reddit is looking to provide some form of crypto inclusiveness with its NFT profile pictures. Some tests have been rolled out, and one of the few things remaining before it fully goes live is the means to confirm ownership of the token.
Twitter, for example, is looking to allow people to connect their crypto wallets with their Twitter accounts before an NFT can be placed on the profile picture; hence the issue of ownership and transparency is ensured.
Although there have been many criticisms from game developers on the relevance of NFTs, this has not stopped the idea from going mainstream. Web2 developers are not left out of the second-guess. They occasionally share information and resources with one another to alienate them from the 'NFT mania.'
Although no formal decision has been made concerning Reddit's decision to accept NFTs, the signs are all written in the stars. Having set up tokens for some communities, Reddit created a page for Everything NFTs. Having NFTs as display pictures on the website seems logical following their trajectory.

*This communication is intended as strictly informational, and nothing herein constitutes an offer or a recommendation to buy, sell, or retain any specific product, security or investment, or to utilise or refrain from utilising any particular service. The use of the products and services referred to herein may be subject to certain limitations in specific jurisdictions. This communication does not constitute and shall under no circumstances be deemed to constitute investment advice. This communication is not intended to constitute a public offering of securities within the meaning of any applicable legislation.