Crypto Market Week in Review 
(4 February 2022)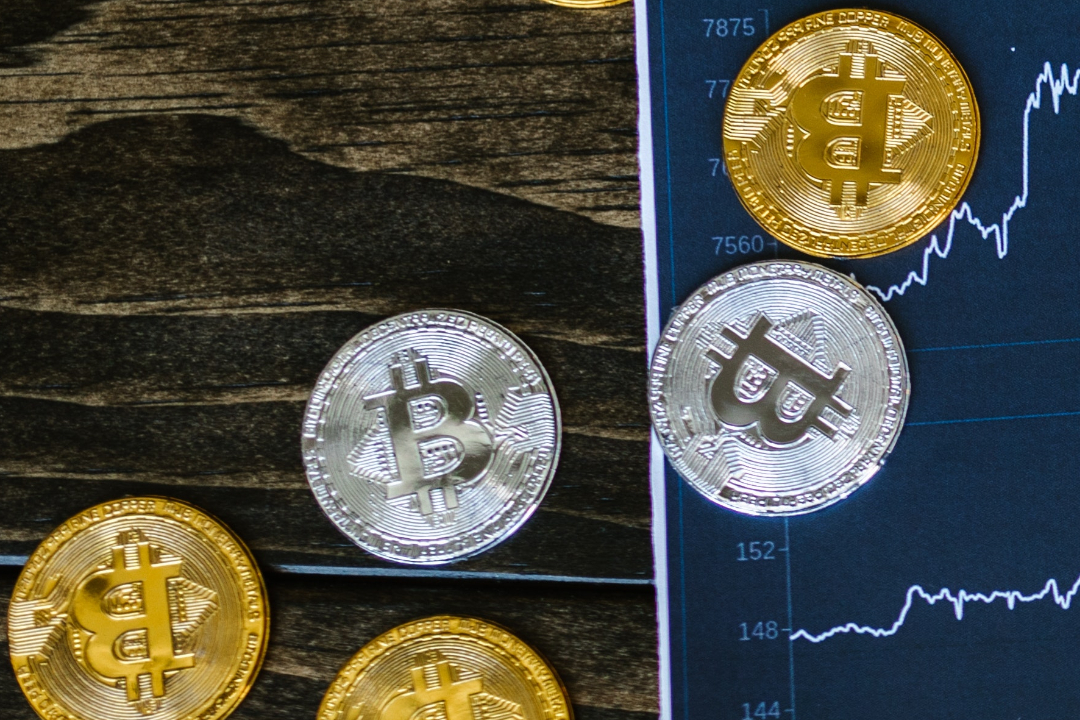 Jack Dorsey Slams Mark Zuckerberg's Project as It Shut Down
Meta started the initiative to have a stablecoin that can be used across its ecosystem around 2019. However, Jack Dorsey feels the Diem stablecoin project was an endeavor that should not have kicked off.
In a Bitcoin conference earlier this week, he told Microstrategy CEO that adopting Bitcoin to foster cross-border connectivity would have been more acceptable as it would aid with crypto adoption while also saving the Meta company money, time, and workforce.
Everyone understands Jack Dorsey's statement: the Bitcoin maximalist left his role as CEO of Twitter to focus on Block, a payment processing company. While the plan is to improve cross-border payment in the traditional finance space using Bitcoin, Jack is looking to create his own decentralized platform, tbDEX.
The intellectual property for Diem was sold to Silvergate Capital corporation for a fee of around $180 million after a series of regulatory onslaughts.
Tezos Has Become a Go-to Network for NFT Purchases
Launched in 2018 with a different means of validating blocks called baking, Tezos has grown over the past year with its smart contracts and has gotten closer to competing with Ethereum as the go-to ecosystem for NFT minting.
In January 2021, the average number of daily smart contract transactions on the Tezos network was at 10,000. And, a report from Coin Metrics shows that it has surged to over 50,000 daily transactions in January 2022
Analyzing the growth, it was seen that the emergence of NFT platform FX Hash, was one of the major causes for the growth of daily transactions. Another reason stemmed from Ubisoft, a gaming giant, announcing a few months ago that their gaming NFTs would be launched on the Tezos ecosystem.
The reason these alternative smart contract networks are soaring is because of the huge gas fees and network congestion on the Ethereum network. The surge of Cryptokitties in 2017 signaled the start of the network congestion. It is safe to believe that until Ethereum 2.0 is merged with the Mainnet, most NFT projects will be either launched on other networks, or on Ethereum layer 2 platforms, such as Arbitrum and Optimism.
Daily transactions are not the only activity that has surged in the past year. The number of active addresses, smart contract addresses, and the total number of daily transactions on the network has soared. Although this growth is still minute compared to Ethereum's dominance in this space, the movement of DApps and NFT projects into Tezos needs to be recognized.
Two Nations, Different Crypto Taxes Laws
Columbia and Thailand are two countries announcing news concerning crypto taxes in the past week.
Thailand started a tax on crypto capital gains earlier in the year. It proposed a 15% tax on all crypto gains, but has rescinded its decision following several backlashes both within its borders and outside them. While the attempt to tax gains comes as the government seeks to regulate crypto activities following its massive boom in 2021, it was not a well-thought-out idea.
First, it is unclear if the gains will be deducted annually or if exchanges will be required to remove these gains from investors' funds. Also, there is no laid out plan for decentralized exchanges, and this move might stifle the growth of indigenous exchanges while making peer-to-peer transactions blossom.
There will be some form of tax, but the bank of Thailand will have some time to reassess its decision on implementation.
Perhaps, while reassessing their decision, they would borrow a leaf from Columbia's crypto tax evasions.
Columbia is one of the crypto-friendly Latin America countries. Its growing usage of Bitcoin has been clear, and it is currently the second most active Bitcoin trading country in the South American terrain. There are many automated teller machines (ATMs) that offer Bitcoin transactions within the country, and the government's ambiance towards crypto adoption has been warm and welcoming.
While we look forward to a fairytale ending in coming years, the Colombian government is losing much on crypto taxes and is implementing several measures to ensure compliance with regulations regarding taxes. In Columbia, crypto taxes are placed under the Income tax and the Columbian financial regulatory body seeks to clampdown on citizens who do not report income from cryptocurrency activities, or those who falsify the records to reduce their taxes.
We can appreciate the Colombian government for actively instituting means for financial education, as the government has launched a game to teach young ones how to invest in both the traditional and digital assets.
Popular American Artist, John Legend, Fully Enters the NFT Space
Getting popular celebrities to come to terms with NFTs has been an uphill task, and the few that do just mint their collections instead of going entirely into creating platforms.
Popular American performer, John Legend, has made a reputation for himself among those who realize the relevance of NFTs.
He has achieved this by launching OurSong, an NFT platform that allows artists to earn extra income from their work. Buyers of these artists' work will have access to private chatrooms and yet-to-be-released music. The trading cards on the platform will be called Vibes, and they will serve as the access keys to other features on the platform.
The platform's primary aim is to connect people with their artists, and Legend will serve as the Chief Impact Officer to help gather new artists on the platform. One defining feature of the platform is that you won't need a crypto wallet to have access to the platform.
Little is known about the platform's growth or any financial commitment from John Legend or other high-profile members of the team. It looks like a good follow-up to John Legend's cameo introduction to the NFT space after he was named as a partner to the 'One Of' NFT platform.

*This communication is intended as strictly informational, and nothing herein constitutes an offer or a recommendation to buy, sell, or retain any specific product, security or investment, or to utilise or refrain from utilising any particular service. The use of the products and services referred to herein may be subject to certain limitations in specific jurisdictions. This communication does not constitute and shall under no circumstances be deemed to constitute investment advice. This communication is not intended to constitute a public offering of securities within the meaning of any applicable legislation.