Goldman Sachs Gets into Crypto Collaterized Loans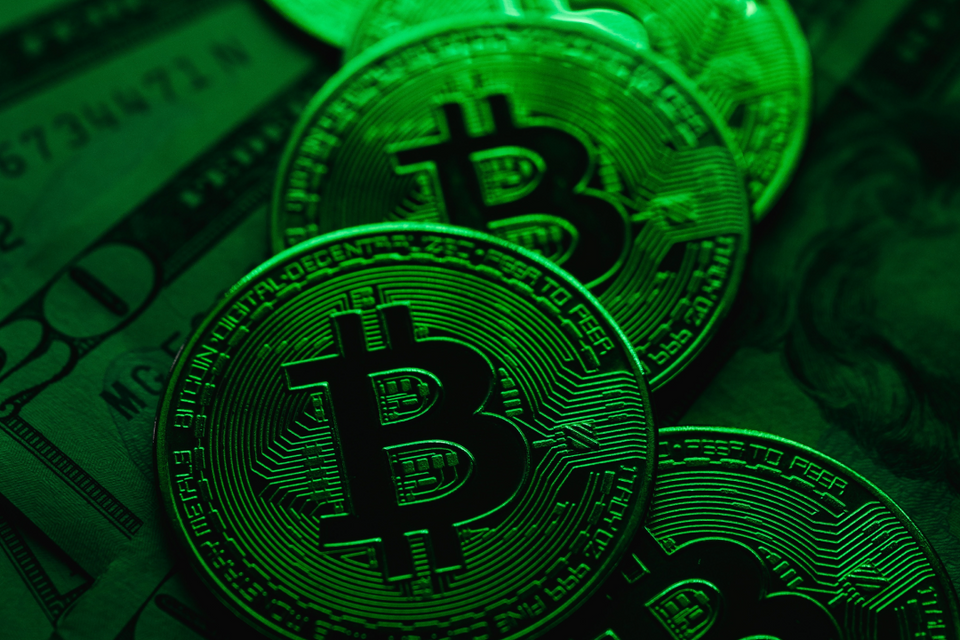 Crypto Market Week in Review (6 May 2022)
Markets
Bitcoin began the week at $38.5K and consolidated between the $38,000 and $39,000 range for most of the week while awaiting the Fed announcement of a 50 basis point hike on Thursday. The crypto market reacted to the news by rallying 5%, giving hope that the hike had been priced in. Things took an awry turn right away though with crypto prices erasing all previous gains to drop 10% from this week's highs.
Meanwhile, Thursday, after a huge sell-off of tech stocks, saw the dow Jones lose 1000 points, its largest single-day loss since 2020.
In the Altcoin market, Dogecoin and Shiba Inu couldn't resist the macro-economic downturn despite what some might call solid fundamental growth. Shiba launched its metaverse and allowed the use of Shiba Inu token to buy lands, while Doge was accepted as a means of exchange for the purchase of a basketball team.
Transaction Costs Ought to Be Lowered – Vitalik Buterin
Ethereum's co-founder, Vitalik Buterin, opined that Layer-2 (L2) network transaction costs should be drastically reduced to about $0.05.
This tweet came as a reply to a screenshot of Ethereum's L1 and L2 transaction prices, which Ryan Adams, the commentator of the famous podcast, "Bankless" posted. Ryan had mentioned that the cost of transactions on the Ethereum network was quite inexpensive, all thanks to the scaling of the L2 network. However, Buterin had other thoughts.
He uncovered that Ethereum had plans underway to improve scalability and decrease network overload and gas fees using proto-danksharding.
Proto-danksharding is a proposed upgrade of the ETH network, which would simplify the previously used 'sharding' design. This advancement, which he discussed in a blog post, is set to happen at an undisclosed time in 2023 after the long-anticipated Merge.
Shard chains are used to promptly and evenly distribute information on the network, which will consequently lessen its overload. Ethereum L1 presently averages $3.26 for a transaction, which should go down drastically when the upgrade is implemented. So far, merely one L2 network meets Buterin's standard, which is Metis at $0.02 for a transaction.
SEC Signals Crypto Crackdown with Beefed Up Enforcement Arm
News from the Securities and Exchange Commission revealed that the regulatory body is adding 20 new positions to its newly-formed Crypto Assets and Cyber Unit. The unit is tasked with enforcing securities laws in all aspects of crypto and is seen as necessary in protecting investors.
This has not stayed well with many investors, as they have taken to social media to pour their discontentment. One of these people is Hester Peirce, one of four SEC commissioners, who asserted that the SEC is a regulatory body and should have a limited role in crypto enforcement.
The SEC chairman, Gary Gensler, has not been silent about the growing influence of cryptocurrencies. Last year, he affirmed that cryptocurrency players were abiding by the securities laws and should stay within the circumference of legality.
He was fixed on having crypto players register with the SEC. Still, he has taken things a step further by initiating a crackdown on several cryptocurrency sectors, notably staking, DeFi, and NFT markets.
Unsurprisingly, this is coming shortly after the European monetary body announced a  clampdown on virtual asset service providers with a compulsory know-your-customer mandate for their users.
Crypto-Backed Loan Taken by Coinbase
Coinbase, the largest crypto exchange in the United States, has received a loan from Goldman Sachs. The amazing thing is that the collateral for this loan was provided entirely in Bitcoin.
According to Bloomberg, this unique collaboration between Coinbase and Goldman Sachs serves as a bridge between cryptocurrency and traditional finance. Although the USD equivalent of the received loan was not divulged, it was backed up by a percentage of the entire cryptocurrencies owned by Coinbase (almost 4,500 BTC).
An interesting feature of this transaction is the 1-day risk management that requires Coinbase to increase its BTC collateral value if the price dips.
Earlier in March 2022, Goldman Sachs also revealed that it made the first-ever over-the-counter crypto transaction with another well-known player, Galaxy Digital.
These recent developments serve as stepping stones to the widespread acceptance of Bitcoin and crypto as a whole.
Gucci Joins the List of Luxury Brands That Accept Cryptocurrency
According to a report from Vogue business, luxury brand, Gucci, has decided to follow up on its Web 3 and Metaverse endeavors. This new development involves in-store payments for their goods with cryptocurrency starting from the end of this month.
The major cryptocurrencies that would be accepted include Bitcoin, DogeCoin, Ether, Shiba Inu, Litecoin, Bitcoin Cash, and Wrapped Bitcoin, alongside a series of USD-pegged stablecoins.
This offer will be pilot-tested in five cities in the US as the brand wants to establish early dominance in the nascent space.
Several reports also point to Gucci staff already undergoing training to embrace this new technology. The payment process will be through a QR code sent to the customer's email, enabling them to make payments through their crypto wallets.
Many high-end brands have been around the Web 3 space, with LVMH, and Phillipp Plein being two of the recent ones. The former released an exclusive collection of watches a while ago, which can only be bought using Bitcoin.
*This communication is intended as strictly informational, and nothing herein constitutes an offer or a recommendation to buy, sell, or retain any specific product, security or investment, or to utilise or refrain from utilising any particular service. The use of the products and services referred to herein may be subject to certain limitations in specific jurisdictions. This communication does not constitute and shall under no circumstances be deemed to constitute investment advice. This communication is not intended to constitute a public offering of securities within the meaning of any applicable legislation.