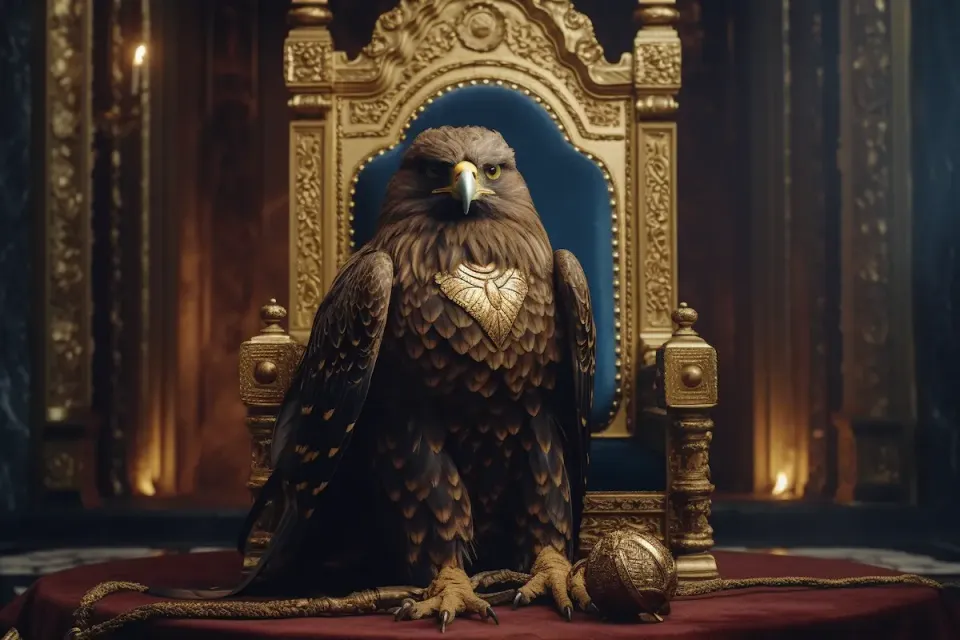 ​​Crypto Market Week in Review (16 June 2023)
Markets
This week markets were in a risk-on mode. Stocks rose by several per cent (depending on an index), and unlike many previous weeks the stock market advance was relatively broad and not concentrated in a few AI-related names. Bonds were mixed, as short-term bonds were flat and long-term bonds moved higher in price terms.
Technology stocks continued this year's epic rally, the Nasdaq 100 shot up by 5% in the first 4 days of the week. It almost erased the last year loss, reaching the highest level since January 2022.
Nasdaq 100 index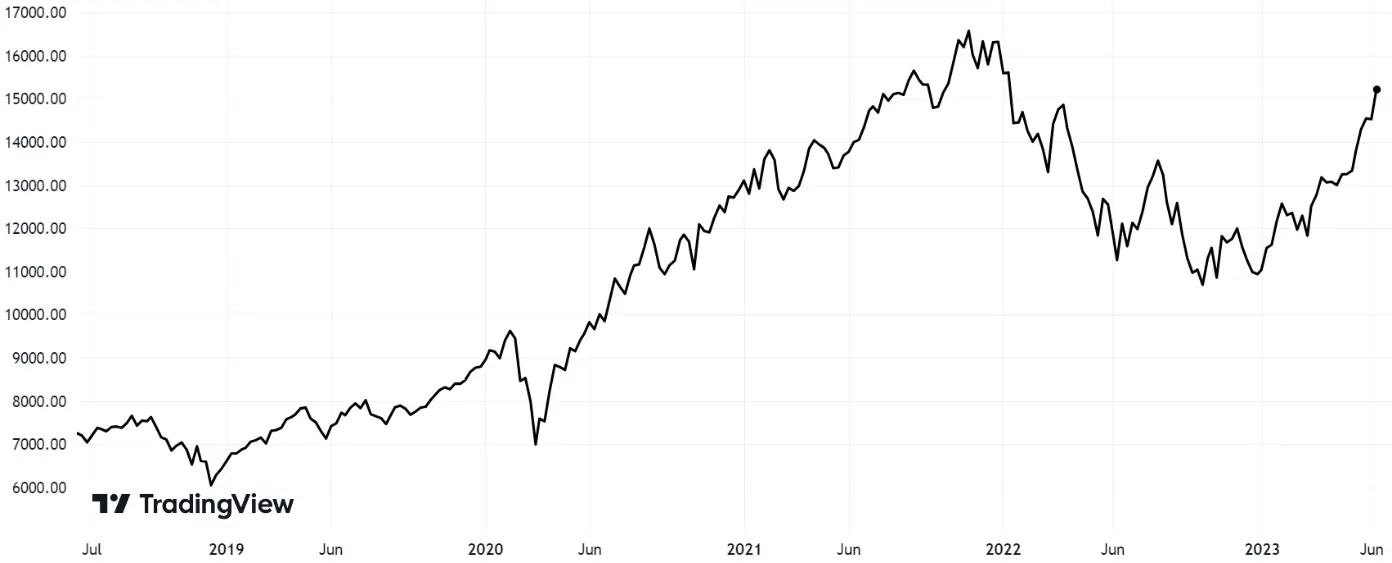 The most important news of the week came from central banks, as both the Federal Reserve and the European Central Bank held their monetary policy meetings. The Fed delivered a much-anticipated pause in rate hikes, but gave a relatively hawkish forecast. Fed watchers called that a hawkish pause. The ECB expectedly hiked the rate and called further increase in July "likely". Both news was largely in line with a market view.
Crypto was down for the week, underperforming most other assets. Bitcoin declined by about 4% since the last Friday's close, Ethereum dropped by about 10%. Many altcoins plunged by double digits. On June 9 Robinhood, a popular US retail broker, said that it would end support for Cardano, Polygon and Solana, which were recently mentioned as securities by the US regulators. That forced its clients to sell these coins (and maybe in abundance of caution others as well). Polygon (Matic) was hit particularly hard this week, losing about 20% and reaching the lowest level since July 2022.
Polygon (Matic)
The volatility market finally started to wake up. The implied volatility rose from the all-time low, but remained very cheap compared with histor. Given regulatory issues and a potential liquidity outflow from broader markets (because the US Treasury will largely increase its cash balance), we wonder if it's a great hedging opportunity.
*This communication is intended as strictly informational, and nothing herein constitutes an offer or a recommendation to buy, sell, or retain any specific product, security or investment, or to utilise or refrain from utilising any particular service. The use of the products and services referred to herein may be subject to certain limitations in specific jurisdictions. This communication does not constitute and shall under no circumstances be deemed to constitute investment advice. This communication is not intended to constitute a public offering of securities within the meaning of any applicable legislation.