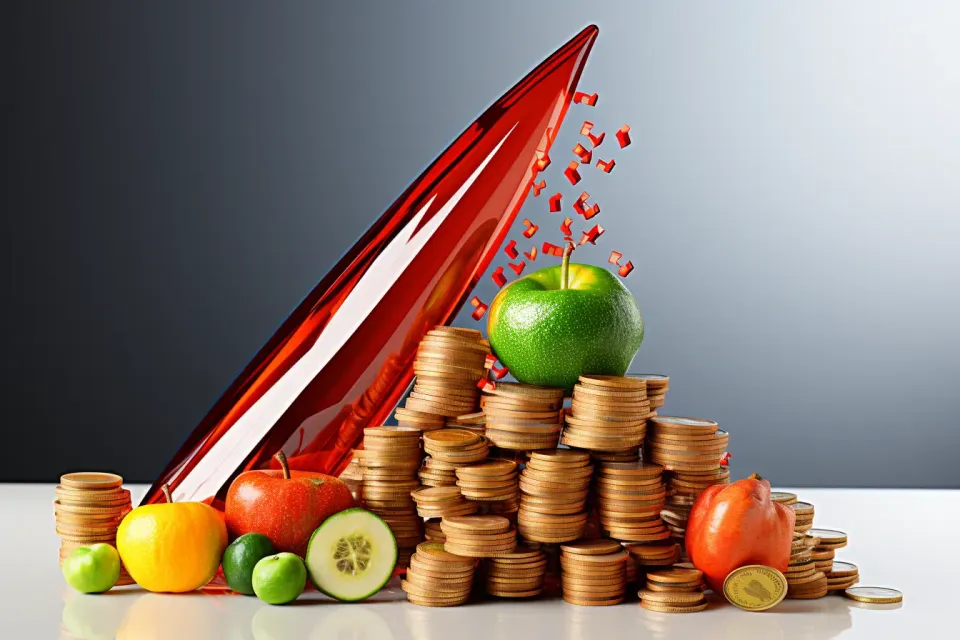 This week, the markets resumed rising. Both stocks and bond prices rallied, thanks to lower-than-expected inflation in the US. After the news, the market became sure that the Federal Reserve was done hiking rates, dismissing the odds of a rate hike in December or January, and instead pricing in more rate cuts for next year.
Given geopolitical concerns and the faltering Chinese economy, another major news of the week was a visit to the US by Chinese President Xi Jinping. Chinese stocks rose before the visit and fell after it, trading in the classic 'sell the news' mode. Still, Xi's reassurance that China will not invade Taiwan for at least a few years was a positive development for depressed emerging market shares.
Interestingly, despite the gloom surrounding China, and particularly its real estate sector, the iron ore price (as measured by futures traded in Singapore) rose to the highest level since April 2022. Iron ore is primarily used in construction and its demand is dominated by China. This suggests that the actual economic situation in China might be better than what most experts believe.
Iron Ore Futures (Singapore)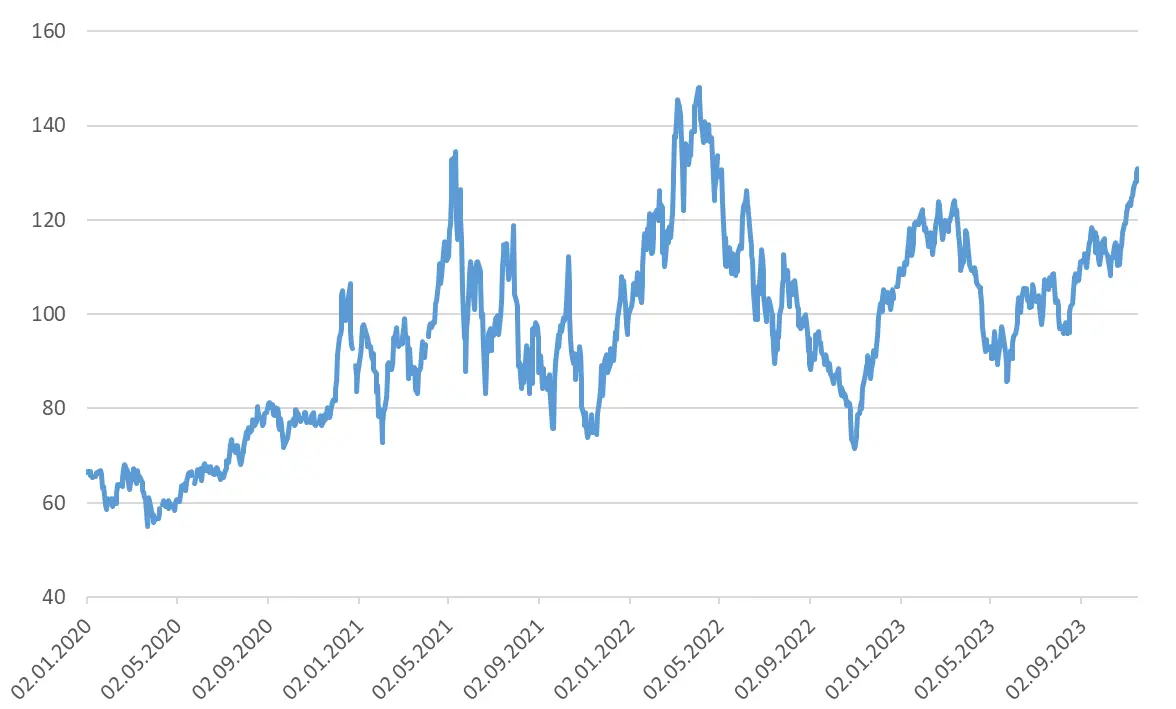 Cryptocurrency markets declined after the recent rally, despite positive moves in stocks and bonds. Bitcoin was down by about 2% from last Friday's close to this Friday morning. Ethereum retreated by about 4% and fell below $2000. The US regulator, the Securities and Exchange Commission (SEC), again delayed its decision regarding spot crypto ETFs, which was likely a contributing factor to the cryptocurrency correction.
Cryptocurrency implied volatility, as measured by the DVOL indexes, showed little change, reflecting the muted movements in spot prices. Ethereum's implied volatility remained slightly higher than that of Bitcoin. Options open interest continued to rise, but remained within recent ranges for both Bitcoin and Ethereum. Bitcoin $50,000 call options became the second most popular contract. Deribit data suggests that most of these $50,000 call options are set to expire at the end of January and March 2024.
Bitcoin Options Open Interest by Strike Price

*This communication is intended as strictly informational, and nothing herein constitutes an offer or a recommendation to buy, sell, or retain any specific product, security or investment, or to utilise or refrain from utilising any particular service. The use of the products and services referred to herein may be subject to certain limitations in specific jurisdictions. This communication does not constitute and shall under no circumstances be deemed to constitute investment advice. This communication is not intended to constitute a public offering of securities within the meaning of any applicable legislation.