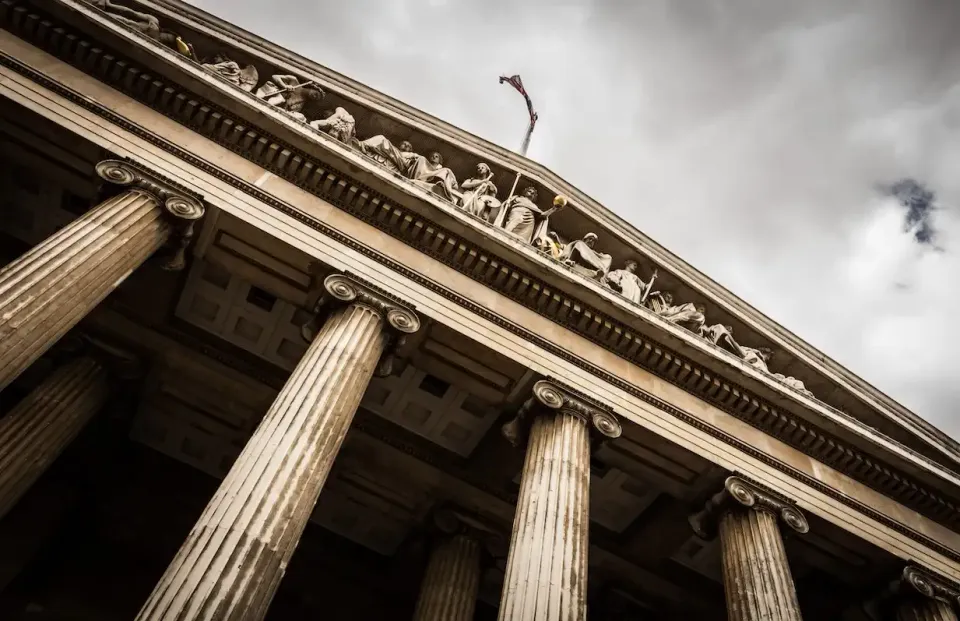 Crypto Market Week in Review (17 March 2023)
Markets
This week markets were up despite continued bank worries. Stocks rebounded after last week's fall and most bond prices advanced too (except very long-term ones). The market reevaluated an expected rate path, suggesting that a rate peak is much closer than it had been expected. Short-term bonds, which usually have very low volatility, staged a historically significant rally, and the yield curve steepened.
The week was dominated by the news regarding bank troubles. SVB's insolvency at the end of the last week paved the way to a banking crisis, as the market questioned the credit quality of an increasingly large number of banks, including relatively big ones. The banking crisis started in the US regional banks and reached one of the global systemically important banks. Credit Suisse bonds plunged to distressed levels as a short-term senior bond yield reached 20%. Credit Suisse's 5-year CDS, the measure of credit risk, skyrocketed above 1000 points, indicating a high probability of default. Later the news of a large-scale liquidity infusion to the bank reduced market worries.
Credit Suisse 5-year CDS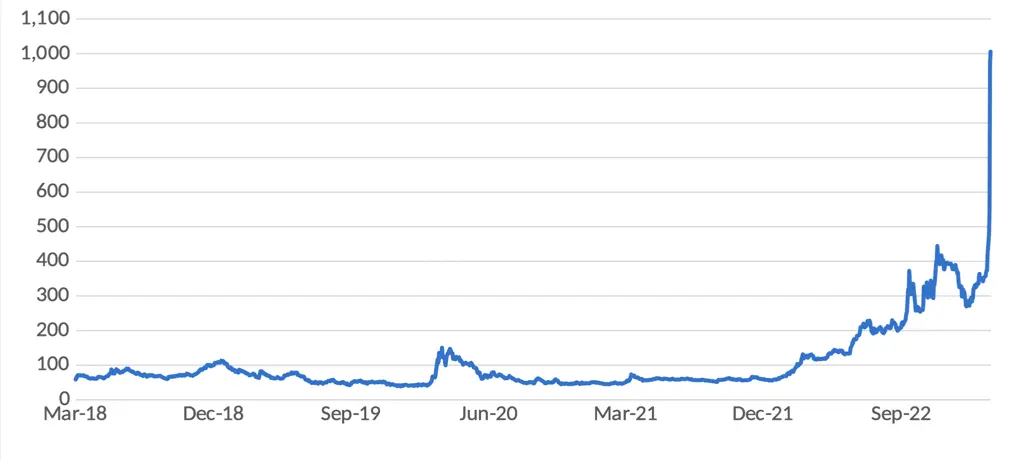 SVB's insolvency hit USDC as Circle kept $3.3 at the failed bank. USDC dropped to less than 0.9 vs USDT last weekend but recovered on Monday. Circle was lucky enough to escape losses since the US authorities guaranteed all deposits at SVB. Nevertheless, about $3 billion have flowed out of USDC.
USDC/USDT at OKX
Cryptocurrencies rallied, likely reflecting flows out of stablecoins. Bitcoin soared by 27% and Ethereum by 20% since the last Friday's close. In the crypto-specific news, the Shanghai upgrade was scheduled for around April 12 (according to Bloomberg). Staked Ethereum coins will finally be available for withdrawal.
The implied volatility of both Bitcoin and Ethereum was flat after increasing last week. The volatility curves of both Bitcoin and Ethereum inverted (likely because of huge spot moves).
Bitcoin 7-day, 30-day and 90-day at-the-money implied volatility

*This communication is intended as strictly informational, and nothing herein constitutes an offer or a recommendation to buy, sell, or retain any specific product, security or investment, or to utilise or refrain from utilising any particular service. The use of the products and services referred to herein may be subject to certain limitations in specific jurisdictions. This communication does not constitute and shall under no circumstances be deemed to constitute investment advice. This communication is not intended to constitute a public offering of securities within the meaning of any applicable legislation.