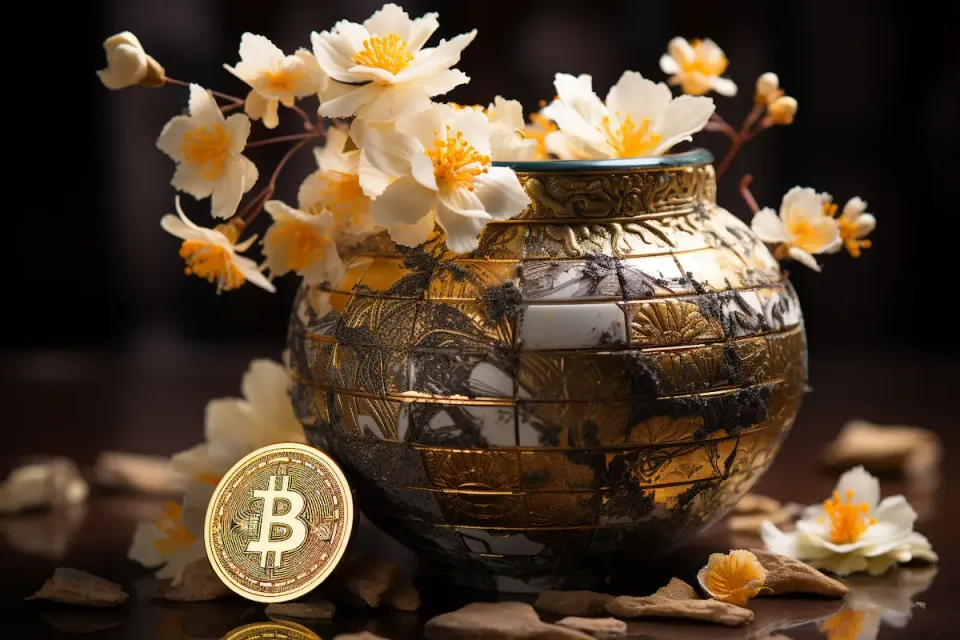 Crypto Market Week in Review (30 June 2023)
Markets
This week's markets were mixed. Stocks were slightly up with technology companies underperforming. Bond prices declined, reflecting the combination of better-than-expected US macro data and hawkish comments by the Federal Reserve governors.
Cyclical stocks were winners this week, as airlines continued rallying on a summer travel boom and banks rose on the stress test results. Delta Air Lines, the largest US airline by market cap, reached its highest level since June 2021. Airlines are usually viewed as particularly sensitive to a business cycle, so its share price rally suggests that the US economy has adapted to a higher rate environment without slipping into a recession.
Delta Air Lines (DAL)

Crypto traded sideways after last week's rally. Bitcoin was unchanged since last Friday's close, and Ethereum slightly declined. Bitcoin Cash, an old Bitcoin fork, skyrocketed by 63% this week with no obvious catalyst. Meanwhile, another asset management whale joined the crowded race to launch a spot Bitcoin ETF. Fidelity, which is the third largest investment manager in the world, renewed its previous application for the ETF.
The implied volatility dropped as spot prices were little changed. Bitcoin and Ethereum DVOLs declined back to levels seen 2 weeks ago and are not far from all-time lows. There is a huge options expiration on June 30, so we can expect some volatility demand in the near future as at least some of the options holders may roll their exposure.
Bitcoin Options Open Interest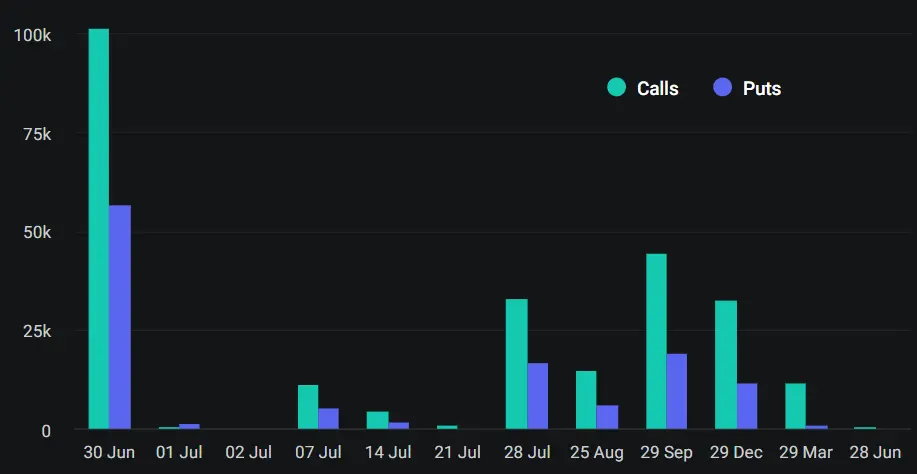 *This communication is intended as strictly informational, and nothing herein constitutes an offer or a recommendation to buy, sell, or retain any specific product, security or investment, or to utilise or refrain from utilising any particular service. The use of the products and services referred to herein may be subject to certain limitations in specific jurisdictions. This communication does not constitute and shall under no circumstances be deemed to constitute investment advice. This communication is not intended to constitute a public offering of securities within the meaning of any applicable legislation.