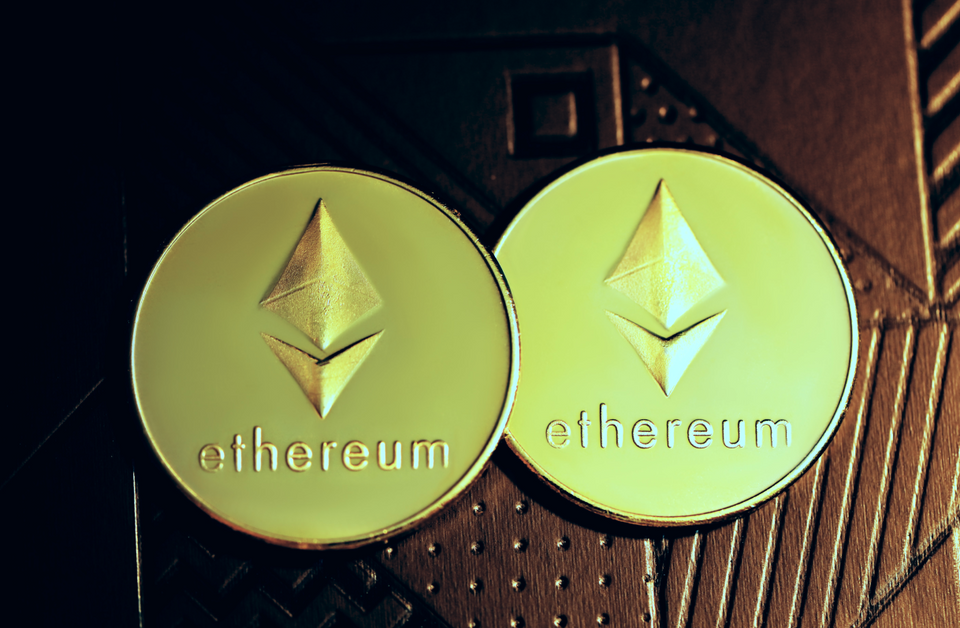 Crypto Market Week in Review (16 September 2022)
Markets
Inflation Scare
This week's markets were pressured by ugly US inflation figures published on Tuesday. The data were worse than expected and showed the first acceleration of core CPI (ex. volatile food and energy prices) in six months on an annual basis. Moreover, details of the inflation report were even poorer than headline figures, indicating strength in domestic service prices which are particularly relevant for a monetary policy.
In the aftermath of the data, markets swiftly reassessed the Fed rate forecast, implying overnight rates above 4% in the first quarter of 2023. The US dollar rallied and most assets declined in USD terms. However, 30-year US Treasuries were relatively strong, outperforming shorter-term bonds and stocks, because tighter monetary policy in the next few quarters will likely lead to a recession and lower inflation in the years ahead. "Buy long-term Treasurys, because the deflation risk — in spite of the fact that the narrative today is exactly the opposite — the deflation risk is much higher today than it's been for the past two years," said the DoubleLine Capital CEO Jeff Gundlach, who is often referred to as a "Bond King". If he's right, that may be a big tailwind for crypto in the next year.
Like most other assets, cryptocurrencies were down for the week. Ethereum underperformed despite the Merge being highly successful. "That was unbelievably smooth," said Bloomberg citing a portfolio manager at Nickel Digital. It seems that investors took profit after Ethereum's big rally from the June lows.
Ethereum (ETH/USD)
This week, CME, the world's leading derivatives exchange, started trading Ethereum options. CME had previously failed to become a market leader in Bitcoin options, so it decided to try its luck with Ethereum.
Bitcoin options open interest (% held by the exchange)
Implied volatility of both Bitcoin and Ethereum options trended slightly higher before the Merge and declined immediately after it. We think the most interesting question now is what holders of large calls (1.5 billion notional value) expiring on September 30 will do. Will they roll over or not?
Ethereum options open interest by expiration date
ETHW Core to Launch Ethereum PoW Fork
Ethereum's long-awaited merge with the proof-of-stake has finally gone through, but the news is not pleasing to everyone in the crypto space. A group of people called ETHW Core have repeatedly expressed their disgruntle and have proposed a hard fork of the Ethereum blockchain less than 24 hours after the merge.
Coming under the name ETHPoW, the core wants to part from the main blockchain and create its own version of the network in a bid to keep mining activities active.
According to the group this Tuesday,
"ETHW mainnet will happen within 24 hours after the Merge. The exact time will be announced 1 hour before launch with a countdown timer, and everything, including final code, binaries, config files, nodes info, RPC, explorer, etc., will be made public when the time's up,"
The Merge will gradually phase out miners and replace them with validators while transitioning the Ethereum network from its current proof-of-work (PoW) mining paradigm to a proof-of-stake (PoS) consensus mechanism.
Although the ETHW core group admits that the PoS is a game changer for Ethereum, they insist that the best route forward is to stay in the proof-of-work consensus.
Many in the cryptocurrency space believe this fork is greed-motivated, and the talks on ideological differences are a farce.
Five Entities Account for 64% of the Staked Ethereum
Before Ethereum's much-anticipated merge with the Beacon Chain, research from blockchain analytics firm Nansen identified 5 entities that facilitated 64% of staked Ether (ETH).
According to the report, a little over 11% of all the circulating Ether is staked, and there are currently 426,000 validators and 80,000 Ethereum stakers. The research also singles out a select few organizations that control a sizeable chunk of staked ETH.
Nearly 30% of the staked Ethereum is custodied by three large cryptocurrency exchanges: Coinbase, Kraken, and Binance. The largest Merge staking provider, Lido DAO, accounts for 31% of the staked ETH.
The majority of ETH invested is currently losing money due to the persistent decline in cryptocurrency markets; it is down by roughly 71% from the all-time high. Meanwhile, in-profit illiquid stakers hold 18% of all the ETH that has been staked.
Nansen contends that if withdrawals are made possible by the Shanghai upgrade, this group of stakers will be the most inclined to sell their ETH.
"Even then, not everyone can withdraw their stake at once as there is an exit queue in place for validators similar to the activation queue of around six validators (usually 32 ETH each) per epoch (~6.4 min)."
Fidelity Investments to Provide BTC Services Soon
According to Galaxy Digital CEO Mike Novogratz and sources familiar with the situation, $4.2 trillion asset management company Fidelity Investments is apparently preparing to provide Bitcoin (BTC) trading services to its 34.4 million retail investor base.
Although Fidelity hasn't formally stated that it intends to add cryptocurrency to its retail platform, Novogratz suggested to a conference audience in New York on Tuesday that the move might be imminent:
"A bird told me that Fidelity, a little bird in my ear, is going to shift their retail customers into crypto soon enough. I hope that bird is right. So we are still this institutional march, and that gives crypto its floor," he added.
Not only Novogratz but others have hinted at Fidelity's possible entrance. According to a report from The Wall Street Journal (WSJ) published on Tuesday, Fidelity is "weighing a scheme" that would let private investors trade Bitcoin on its brokerage platform.
Michal van de Poppe, founder and CEO of Eight Global, posted a similar message last week, indicating that the platform would begin accepting retail users for Bitcoin trading in November.
Fidelity responded to the rumors by saying.
"While we have nothing new to announce, expanding our offerings to enable broader access to digital assets remains an area of focus."
$491b Asset Manager KKR's Health Care Fund Tokenised on Avalanche
Digital asset company Securitize Capital is set to tokenize the $491 billion Health Care Strategic Growth Fund II (HCSG II) on the Avalanche Blockchain.
The announcement was made on Tuesday by KKR, and Wilfred Daye, head of Securitize Capital, called the tokenization of HCSG II a "major breakthrough" for enabling common people to enter private equity markets.
The $4 billion healthcare-focused fund that invests in 23 North American and European businesses involved in the pharmaceuticals, medical device, and life sciences industries can now be owned by investors thanks to its tokenization.
Investors must submit their passports, complete personal and tax information forms, and successfully complete a "liveness check" in order to invest in the HCSG II Fund on the Securitize protocol. Additionally, investors must pay a 0.50% management fee.
Emin Gün Sirer, the founder and CEO of Ava Labs, claims that the tokenization of the HCSG II Fund is a "significant milestone" for the blockchain industry since it enables "real world assets" to move on-chain:
On-chain tokenisation of physical assets "reduces investment minimums, enhances digital investor onboarding and compliance standards, and raises possibilities for liquidity through a regulated alternative trading system," according to KKR.
The Merge Was Successful
The long-awaited merge of the Ethereum mainnet to the beacon chain was successful. On Sept. 15 at 06:42 am UTC, the Ethereum network finally moved to the proof-of-stake consensus. According to the Ethereum Foundation, the Merge will increase the energy efficiency of the Ethereum network by 99.95% and pave the way for sharding and other potential scaling solutions in the future.
Moments after the momentous change took place, Ethereum co-founder Vitalik Buterin tweeted to celebrate the Merge and was joined by many Ethereum maxis.
The crypto community didn't hold back their joy, as several NFT artists, including Beeple, one of the world's most celebrated NFT artists, released illustrations on the merge.
Away from the celebration, what most investors would be interested in knowing is what comes next for Ethereum after the Merge. Vitalik Buterin released a clear but not fully explicit plan for Ethereum in what he tagged the "Ethereum end game". The five stages are the Merge, the Surge, the Verge, the Purge, and the Splurge, and at the end, Ethereum's TPS should touch the 100,000 mark per second.
*This communication is intended as strictly informational, and nothing herein constitutes an offer or a recommendation to buy, sell, or retain any specific product, security or investment, or to utilise or refrain from utilising any particular service. The use of the products and services referred to herein may be subject to certain limitations in specific jurisdictions. This communication does not constitute and shall under no circumstances be deemed to constitute investment advice. This communication is not intended to constitute a public offering of securities within the meaning of any applicable legislation.