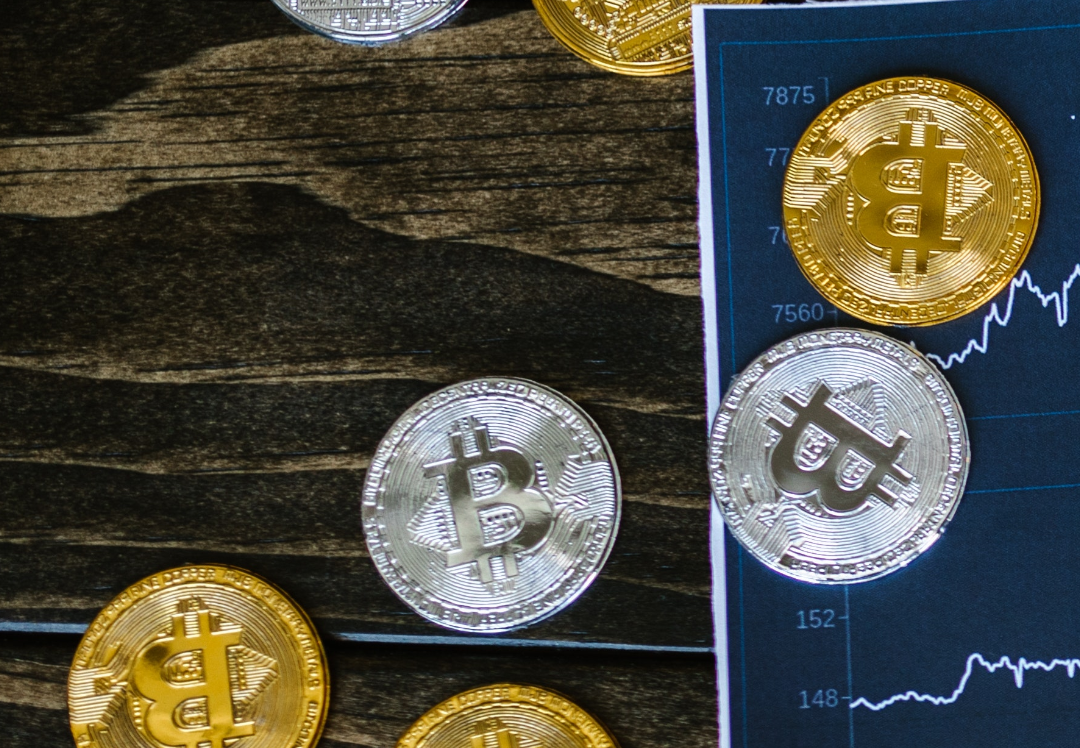 Crypto Market Week in Review (23 April 2022)
Markets
Bitcoin is currently trading around $40,500, having traded close to the $43k mark on Thursday, and Ethereum followed suit, retracing to about $2,945 from over $3,170. The volatility in both assets was because of a few major macroeconomic events coming out of the US. First, the Nasdaq responded negatively to the US 10-year treasury yields reaching the highest point since 2019, and with the crypto market becoming increasingly correlated, it went down with it. Also, the Fed Balance sheet has begun the reduction that was announced it would undergo. The figure is currently around $8.9 trillion from the $9.6 trillion that was previously recorded, and with the Fed keen to trim its balance sheet, all markets responded.
On Thursday, the Fed also announced a 50 basis point rate hike from May to prevent inflation from spiraling out of control. Don't forget that a 25 basis point was introduced just last month, but with the hope to bring "stability" to the economy faster, the 50 basis point will be effective from next month. The market reacted rather aggressively to the news and saw increased volatility.
Monero to Undergo Hard Fork in July
The Monero community reached a consensus this week to enforce a hard fork on its main network on July 16, to further strengthen its base protocol.
This will mark the 15th hard fork on the Monero protocol, with the most recent one occurring on October 17th. 2020. This upgrade, tagged V15, aims to improve its MultiSig mechanism, increase its ring size (the number of signers that merge to create one unique signature strong enough to authorize transactions), and create the bulletproof+; an upgrade to the 2018 bulletproof mechanism.
The bulletproof is an innovation of the Monero blockchain, and it acts as the intersection point of ZKStarks and ZKSnarks. It takes the benefit of both Zero-Knowledge proofs and offers confidentiality, minimal network congestion, and negligible fees with only a fraction of the size.
The date scheduled for the hard fork will coincide with the 2,668,888th block on the Monero blockchain and at the news of the Hard Fork, the XMR, Monero's native token, surged by about 10% to hit the $277 mark, before retracing down to $257.
Bitcoin Reaches Its Lowest Average Transaction Cost in Two Years
Most popular blockchains struggle with high transaction fees, and Bitcoin is no exception. However, in a twist of events, the transaction fee has come crashing down from the highest ever of approximately $63 back in April 2021 to a current value of about $1.040.
Although transaction fees have been declining steadily since the last all-time high, it was not expected that they would decline so quickly. According to data given by Blockchain.com, the Bitcoin transaction fee declined from almost $63 in April 2021 to $2 in July 2021.
This drop in transaction fees means that transactions performed on the Bitcoin network can be done at a lower cost. It will also attract investors that had been scared away because of the high fees.
Banks in Russia Move to Outlaw Non-custodial Crypto Wallets
The association of Russian banks has reportedly made a move to ban users from storing crypto in wallets other than the government-approved ones. This reported ban on non-custodial wallets has caused a lot of mixed reactions among crypto enthusiasts. Non-custodial wallets are those kinds of wallets that give the users total control of their assets through private keys.
This move by the Russian Banks Association (which comprises about 300 individual banks) with Russian lawmakers will completely take away the autonomy of control from crypto users. In a way, it seems this association is dissatisfied with the fact that it cannot control funds held by crypto users like commercial banks.
This plan, which was taken in concert with the Russian Internal Affairs Ministry, plans to include criminal charges and liabilities to users still using a non-custodial wallet. A letter has also reportedly been sent out to that effect.
Whether this decree will stand is hard to tell, but it should be noted that the Russian Banks Association, in 2022, amassed roughly 90% control of the banking operations of Russia.
Ethereum Foundation Treasury Expands Non-crypto Assets to 19%
A detailed financial report was recently released by the Ethereum Foundation (EF), the brains behind the Ethereum network. The foundation made a revelation of having a $1.6billion worth of treasury. Of course, the treasury mostly consists of Ether (ETH). However, about 18.8% of the treasure actually comprises non-crypto assets.
This April report is the EF's first-ever financial report, and it outlines the allocation of expenditure alongside grants. The company appears to have spent only $48 million in 2021, the largest share of approximately $22 million being spent on Layer 1 research.
This report comes just a few months ahead of the widely expected 'Merge,' which will mark the transition from the PoW to the PoS protocol. This transition will also significantly lower the energy consumption and carbon footprint of the Ethereum network.
Commerzbank Applies for Crypto License
Cryptocurrency becoming mainstream benefits investors, businesses, and consumers who would like to use crypto in their everyday lives. The upsides of using crypto are many, including security, anonymity, and fast transactions. As crypto continues to gain acceptance, its advantages will only become more apparent.
In what came as a shocking revelation, one of Germany's biggest banks has confirmed that it had applied for a cryptocurrency license in early 2022.
Commerzbank serves as the banking partner to over 18 million individuals and about 70,000 institutions in Germany. Currently, only four companies in Germany have obtained a crypto license. Upon approval, Commerzbank will be able to provide crypto-related services alongside its usual banking services.

*This communication is intended as strictly informational, and nothing herein constitutes an offer or a recommendation to buy, sell, or retain any specific product, security or investment, or to utilise or refrain from utilising any particular service. The use of the products and services referred to herein may be subject to certain limitations in specific jurisdictions. This communication does not constitute and shall under no circumstances be deemed to constitute investment advice. This communication is not intended to constitute a public offering of securities within the meaning of any applicable legislation.