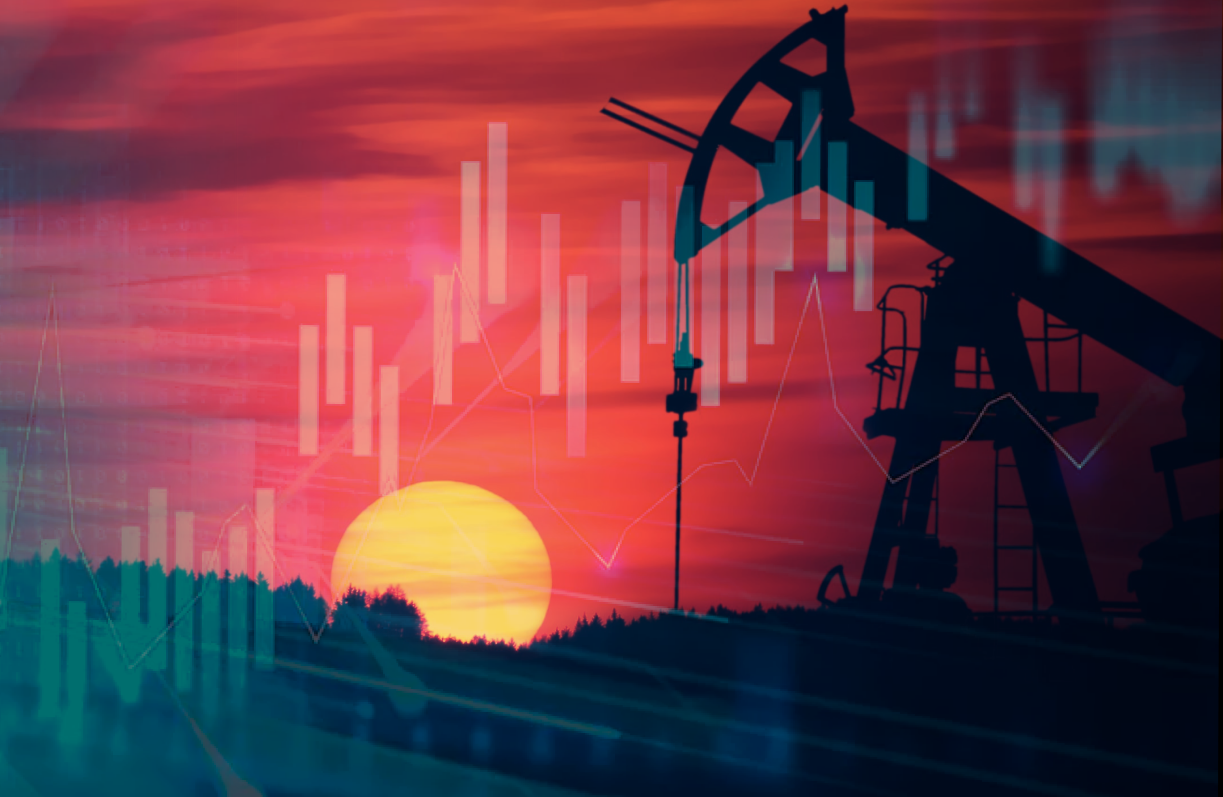 Crypto Market Week in Review (02 September 2022)
Markets
In the Shadow of the Hawk
Last Friday, FED's Jerome Powell made a short and straightforward speech at the Jackson Hole symposium, talking about "some pain to households and businesses" and "sustained period of below-trend growth" in order to reduce inflation. Hawkish remarks by Jerome Powell led to a widespread drop of most assets in the US dollar terms. Stocks declined with all sectors of the S&P 500 being red, bond yields rose as their prices plunged, and the US dollar rallied to a new multidecade high against major currencies.
Investors, seemingly eager to save half of their assets, bailed on high-risk technology assets in August during the stock market rebound. The high-risk tech stocks have many similarities with crypto and so trends in this sector may be useful for crypto traders and investors. "The $8 billion Ark Innovation ETF (ticker ARKK) saw $803 million rush out in August, the biggest monthly outflow since last September", Bloomberg said. Ark Innovation ETF is very popular among retail investors, so it looks like the start of a final washout driven by retail capitulation.
Ark Innovation ETF price (USD)
Cryptocurrencies modestly decreased with altcoins generally outperforming (since the last Friday close). After the drop last Friday on the Fed news, crypto was resilient to further moves down seen in traditional financial assets.
The implied volatility of both Bitcoin and Ethereum was little changed and continued to trade in relatively tight ranges.
Bitcoin spot price and volatility index (DVOL)
Ethereum spot price and volatility index (DVOL)
Micheal Saylor Sued for Tax Evasion
The business analytics company MicroStrategy and its co-founder Michael Saylor have been sued by the office of the District of Columbia's attorney general, Karl Racine, on suspicion of tax evasion.
Racine announced a lawsuit against MicroStrategy and its former CEO, Michael Saylor, on Wednesday. He claimed that Saylor "never paid any DC income taxes" and that the business "conspired" to help him evade paying taxes. Saylor supposedly owes more than $25 million in taxes for income received while he was a resident of Washington, DC, according to the attorney general's office, but fines for both the former CEO and MicroStrategy could reach more than $100 million.
"With this lawsuit, we're putting residents and employers on notice that if you enjoy all the benefits of living in our great city while refusing to pay your fair share in taxes, we will hold you accountable," said Racine
Racine claims that the accusations arose due to the District of Columbia Council altering the district's False Claims Act to encourage informants to report citizens who are breaking the law. According to the new law, the attorney general's office has the jurisdiction to levy "treble damages" of three times the amount of taxes owed, in Saylor's instance, $75 million.
Individuals must pay local taxes following DC law if they "keep a residence in the District for at least 183 days during the year." Authorities claimed that Saylor had been residing in a Georgetown penthouse measuring 7,000 square feet since 2005.
Paraguay President Rejects Bill Against Crypto Mining
On Monday, Mario Abdo Bentez, the president of Paraguay, vetoed a bill that attempted to classify mining cryptocurrencies as an economic activity. He reasoned that developing a nationally sustainable business might be hampered by mining's high electricity use.
According to the regulation, crypto mining does not produce added value on par with other industrial operations because it requires a lot of cash and little manpower.  
The vetoed bill was intended to stimulate cryptocurrency mining through the utilization of excess electricity, according to the bill's proponent, Senator Fernando Silva Facetti, but the Paraguayan president decided to pass on the opportunity.
Before the president's decision, on July 14, the bill was passed by the Paraguayan Senate, classifying cryptocurrency mining as an economic activity. They enacted a 15% tax on the associated economic activity, but the decree views the brackets as a tacit encouragement for the sector.
It says:
"By subordinating the rate applicable to the users of crypto miners to just a small percentage above the current industrial rate, an indirect industrial incentive would be offered to crypto mining."
The document states that while the GDP increased more than 4% over the previous five years, industrial investment in the country increased by 220% in the preceding year to $319 million. The national industry might need all the energy produced and available in the nation if this rate is allowed to continue in order to maintain sustainability.
'If Paraguay wants to intensify crypto mining today, in the next four years, it will be forced to import electricity," the bill said
According to the Senate-approved legislation, miners must submit an application for a license and a request for permission to use industrial energy. Additionally, it established the Secretariat for the Prevention of Money or Asset Laundering to oversee cryptocurrency investment firms and the Ministry of Industry and Commerce as the major law enforcement agency.
All these have been put on hold with the president's recent stance.
Georgia Aims to Adopt European Crypto Standards for AML
In order to advance its goals of becoming a worldwide crypto hub, Georgia, one of the world's most cryptocurrency-friendly nations, is seeking to adopt new crypto rules.
Leva Davitashvili, the vice prime minister and minister of the economy of Georgia, said that lawmakers have created a new legal framework aimed at regulating cryptocurrency trading and digital business.
According to local news outlet Business Media Georgia, a draft bill has been forwarded to the legislature, and changes are anticipated to be approved in the upcoming fall session.  
The new legislation attempts to align local cryptocurrency rules with three important European Union directives, including the Capital Requirements Directive (CRD), the Payment Services Directive (PSD2), and the Virtual Asset Service Provider (VASP) law.
The VASP law attempts to grant legal standing to organisations engaged in the exchange of digital assets. The study states that the new framework will also stop cryptocurrencies from being used for money laundering or terrorist financing.
In order for Georgia to secure long-term control of the cryptocurrency industry, Davitashvili believes that acceptance of the VASP standards is essential. According to reports, the minister stressed the significance of aligning Georgia's financial legislation with pertinent EU regulations.
In keeping with the official 2022–2025 development vision of the government, the most recent framework is merely the first step in Georgia's goal to one day become a hub for the cryptocurrency industry.
Meta Announces Facebook and Instagram Users Can Now Post NFTs From Digital Wallets
Users of Facebook and Instagram can link their wallets to post nonfungible tokens, or NFTs, and digital collectibles to their accounts.
Facebook's parent company Meta, in an update to a May 10 blog post, said the social media network's roughly 2.9 billion users would be able to share digital collectibles and NFTs.
"As we continue rolling out digital collectibles on Facebook and Instagram, we've started giving people the ability to post digital collectibles that they own across both Facebook and Instagram," said Meta. "This will enable people to connect their digital wallets once to either app in order to share their digital collectibles across both."
Digital wallet integration with Facebook or Instagram appears to be restricted to the apps rather than using outside browsers. However, extending NFTs to every smartphone with a Meta app loaded might lead to increased revenue or adoption for the social media juggernaut. In May, Meta also submitted patent and trademark applications to the USPTO for its name to be utilized in a cryptocurrency payments platform called Meta Pay.
Though Meta abandoned launching its own stablecoin in February after facing pushback from regulators globally, CEO Mark Zuckerberg said there was a "massive opportunity" to make up to trillions of dollars in the digital asset space as it grows. The company reported a 1% drop in revenue year over year in the second quarter of 2022."
Peruvians Are Buying Crypto to Hedge Against Inflation and Political Instability
Peru's economy has experienced one of the region's strongest growth rates during the past 15 years. However, during the past year, political unrest and soaring inflation have unnerved Peruvians, prompting many of them to look to cryptocurrencies as a safe haven.
"There are two reasons for the increasing crypto adoption in Peru," said Álvaro Castro Lora, a lawyer specialising in crypto regulation and founder of the Peruvian Blockchain Association. He said they are "inflation, which has made people lose confidence in the Peruvian sol, and concerns regarding the government."
Castro Lora continued that even though the U.S. dollar is recognized as legal tender in Peru, banks impose exchange rates between the Peruvian sol and the U.S. dollar that are "usually very high," which forces residents to look for alternative ways to obtain dollars, typically through unofficial exchange facilities called "cambistas."
The adoption of cryptocurrencies saw "exponential growth" in 2021, according to Buda.com, a cryptocurrency exchange with operations in Chile and Peru since 2017. The platform's annual trading volume increased from $19,500 in 2020 to $74 million in 2021, reaching a trading volume of $22 million so far in 2022, according to Carlos Bernos, country manager at Buda.com.
It is believed the astronomical increase in the trading volumes across many Peruvian exchanges is an attempt to adopt cryptocurrency as a hedge against the falling Peruvian Sol.
Since 2011, seven presidents have been inaugurated in Peru amid many corruption probes.
The populist president now in government, Pedro Castillo, was kicked out of his own party, Free Peru, in July and is currently the subject of continuing corruption investigations. Castillo has so far withstood two attempts to remove him from office.
This communication is intended as strictly informational, and nothing herein constitutes an offer or a recommendation to buy, sell, or retain any specific product, security or investment, or to utilise or refrain from utilising any particular service. The use of the products and services referred to herein may be subject to certain limitations in specific jurisdictions. This communication does not constitute and shall under no circumstances be deemed to constitute investment advice. This communication is not intended to constitute a public offering of securities within the meaning of any applicable legislation.