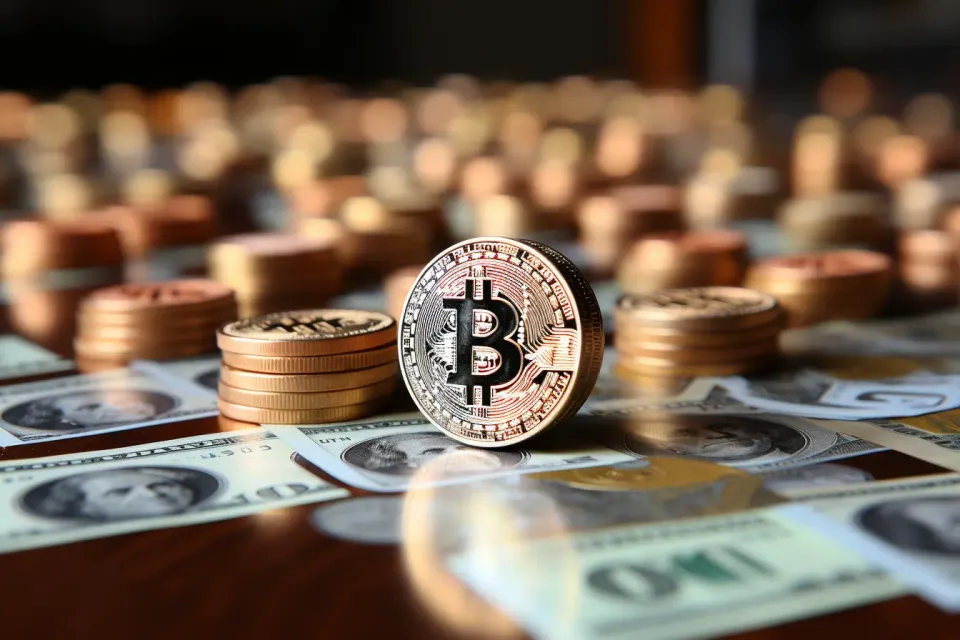 Crypto Market Week in Review (13 October, 2023)
Markets
The markets rebounded after the drop last week. Stocks advanced and bond prices stabilized after Federal Reserve speakers signaled that higher bond yields may be a substitute for further rate hikes. The markets ignored the very strong US labor market data published last Friday and the slightly worse-than-expected inflation data this Thursday, interpreting the strong macroeconomic indicators as already being reflected in market prices. However, a very weak auction of the 30-Year US Treasuries on Thursday led to a reversal of the rebound.
The most striking news of the week was the renewed conflict in the Middle East, but the market reaction was very short-term. Interestingly, the recent performance of the stock market was almost perfectly in line with technical indicators, as the S&P 500 index rebounded from the 200-day moving average and ended the rebound, at least for now, at the 100-day moving average.
S&P 500 index and its 100-day (green) and 200-day (yellow) moving averages

Cryptocurrency markets did not follow the rebound observed in traditional financial assets. Since the market close last Friday, Ethereum declined by about 3%, while Bitcoin declined by about 5%, continuing its underperformance after the weak start of futures ETFs. The price of Ethereum in terms of Bitcoin fell to its lowest since July 2022.
Ethereum price in Bitcoins (ETH/BTC)

The cryptocurrency volatility market remained subdued. The implied volatility of both Bitcoin and Ethereum was little changed during the week. Bitcoin and Ethereum's daily volatilities (DVOLs) became almost equal. Calls, particularly high-delta $1,650 and $1,700 ones, dominated Ethereum option trading and open interest. Option open interest accelerated its recovery after the September expiration.
It appears that even Deribit, growing impatient for higher volatility in Bitcoin and Ethereum, is turning to altcoins to find it. Deribit senior manager said in an interview, that it would add options trading for Solana, XRP, and Matic.
*This communication is intended as strictly informational, and nothing herein constitutes an offer or a recommendation to buy, sell, or retain any specific product, security or investment, or to utilise or refrain from utilising any particular service. The use of the products and services referred to herein may be subject to certain limitations in specific jurisdictions. This communication does not constitute and shall under no circumstances be deemed to constitute investment advice. This communication is not intended to constitute a public offering of securities within the meaning of any applicable legislation.