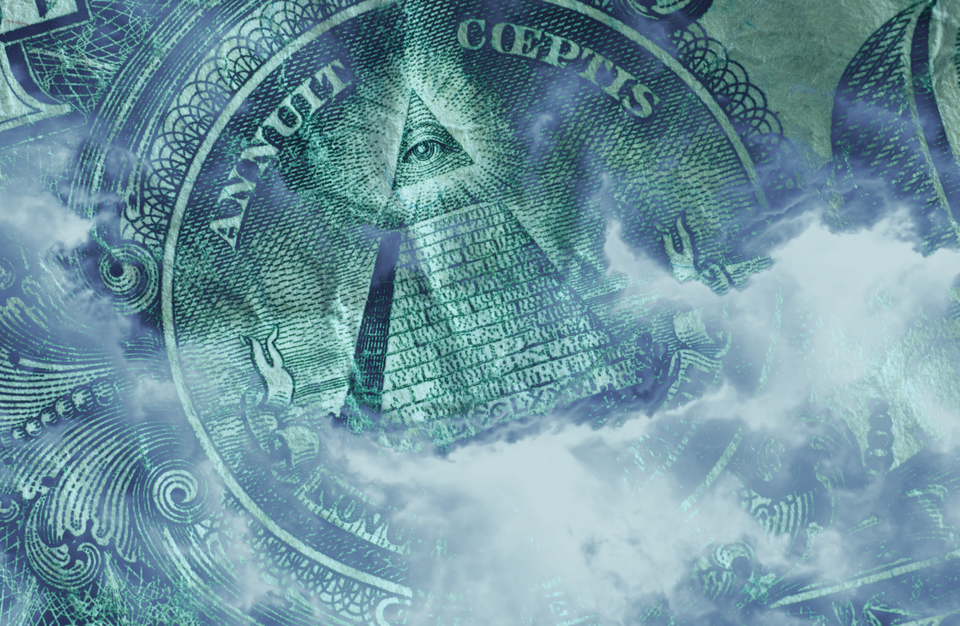 Crypto Market Week in Review (12 August 2022)
Markets
Betting on the Merge
This week's markets were in a risk-on mode. US inflation figures published on Wednesday were better than feared and lowered expectations of further monetary tightening. The US dollar declined against the euro and most major currencies. Stocks rose, and the US Treasuries curve steepened.
Cryptocurrencies advanced with altcoins outperforming. Ethereum rallied by almost 10% since the last Friday's close and reached the highest level in 2 months after the successful merge on Goerli.
Ethereum price (ETH/USD)
Bucking a widely positive mood, Coinbase stock managed to drop this week because of another bad quarterly report and a new SEC investigation. However, it looks like tougher regulation looms over most of the crypto projects and not just Coinbase, with the Wall Street Journal publishing an article on how "Regulators Weigh Asking Hedge Funds to Report Crypto Exposure".
Options traders continued to place big bets on the coming Merge. Ethereum options open interest reached a new record and in USD terms almost returned to the December 2021 level despite a much lower price.
Ethereum options open interest
Demand for Ethereum options drove implied volatility higher both for Ethereum and Bitcoin. Relevant DVOL indexes rose even as the spot prices increased.
Bitcoin spot price and volatility index (DVOL)
Ethereum spot price and volatility index (DVOL)
Iran Makes $10m Import with Crypto
The report, which was shared by Iran's Trade Minister on Twitter, explained that the government used $10 million worth of cryptocurrencies to place the import order.
Although little is known of the type of cryptocurrency used, the minister explained that this would be the first of many, and coming months could see more purchases settled in cryptocurrencies.
"By the end of September, the use of cryptocurrencies and smart contracts will be widely used in foreign trade with target countries."
Iran has been flirting with cryptocurrencies for a while due to the sanctions imposed on the country making it difficult to engage in international trade. In 2021, it issued licenses to 30 Irani miners, with the clause that the cryptocurrencies must be sold to the government.
Earlier this year (February), the country sought to develop its CBDC on the Hyperledger Fabric Protocol, but nothing has been heard about the plans since then.
A Mysterious Investor Buys $3b Worth of Bitcoin
On August 10, an unknown investor purchased 133,000 BTC at an average price of $23,000.
This purchase makes the investor one of the top three individual holders of Bitcoin in the world. The buyer's Bitcoin address shows he is a long-time Bitcoin holder, and he just recently added $3 billion worth of Bitcoin to his holdings.
Looking at the table of crypto holders released in June, the current buyer will fit right behind Satoshi Nakamoto as the second largest individual Bitcoin holder, and in Number 7, just above MicroStrategy, on the list of "number of Bitcoins owned". Only half of the top 20 Bitcoin owners are known, and with the identity of Satoshi still unknown, the figure drops to 9.
The Price of Metaverse Land Is Sinking
The price of land in the Metaverse is crashing, reflecting the downturn in the macro crypto economy.
An analysis done by The Information reveals that the average price of Metaverse lands has dropped by roughly 80%. Buying interests have crashed by around 90%, as seen in the average trading volume.
From being the next big thing in the crypto space, interests in Metaverse dwindled. In February, an investor paid almost half a million for one plot of land in the Metaverse. What's special about this land? It is right next to Snopp Dogg's house in Sandbox. Mark Zuckerberg also rebranded Facebook to Meta, reflecting the company's interest in VR and VR-related software. Fast forward to now, most buyers that entered at red-hot prices have their hands burnt.
The current crash has re-opened debates on if virtual land can be classified as assets, like in the real world.
U.S. Regulators Consider Asking Hedge Funds to Report Crypto Exposure
The Wall Street Journal reports that US regulators are considering asking hedge funds to disclose crypto exposure.
The Commodity Futures Trading Commission (CFTC) and the Securities and Exchange Commission (SEC) are believed to be working on a joint proposal to enforce the Form PF on hedge funds.
The Form PF would help both regulatory bodies have insight into how much crypto hedge funds hold, and how much impact a crash of the crypto market would have on the overall macro economy.
The Form PF was introduced after the 2008 housing crash and it was designed to allow regulators to address any potential crash in the economy. The details on the form will be turned into statistics to be added to the stats on the industry.
According to the SEC chairman, "Gathering such information would help the Commissions and [financial-stability regulators] better to observe how large hedge funds interconnect with the broader financial services industry."
The details of the proposal show that hedge funds controlling more than $500 million worth of assets will be mandated to report crypto holdings.
Another reason for this decision might be the impact of the Terra ecosystem crash on the cryptocurrency market. With more traditional institutions exposing their balance sheet to crypto, a crash could leave widespread desolation.
Tornado Cash Leaves U.S. Senator Fuming
Anthony Blinken, the secretary of state for the United States, issued a warning that the government would keep "aggressively pursuing" cryptocurrency mixers thought to be involved in money laundering.
The remarks were made as the U.S. Treasury imposed penalties against Tornado Cash over claims that it had cleaned cryptocurrency valued at more than $7 billion since 2019. According to a press release, Tornado Cash frequently failed to put in place "effective safeguards" to prevent criminals from laundering money.
The cryptocurrency industry as a whole reacted poorly to the fines, with many expressing concerns over hypocrisy and governmental overreach - especially given that a platform is a neutral tool that operates independently.
Lorenzo Franceschi-Bicchierai, a writer for Vice and self-described cyber historian, summed up the debate by stating that since code is an expression of free speech, it cannot be made illegal or sanctioned.
The U.S. Treasury cited Tornado Cash's continuous failure to put measures in place to prevent criminals from using the platform for money laundering as justification for imposing penalties. However, by their very nature, crypto mixers do not run Know Your Customer (KYC) procedures.
Roman Semenov, a co-founder of Tornado Cash, outlined how the system is decentralized and autonomous, meaning it runs independently of outside interference. This is why it lacks a corporate headquarters and employees and uses an Ethereum Name Service domain.
Regardless, the U.S. Treasury claims that "Crypto mixers that assist criminals are a threat to U.S. national security".
Numerous wallet addresses connected to Tornado Cash were added to the Office of Foreign Assets Control's (OFAC) list of specially designated nationals (SDN) after the U.S. Treasury sanction. A Dune Analytics data reveals Circle has blacklisted several addresses connected to Tornado Cash with an estimated $75,000 also frozen as a result. Apart from Circle, Blockchain data providers Infura and Alchemy are now blocking remote procedure calls to Tornado Cash.
*This communication is intended as strictly informational, and nothing herein constitutes an offer or a recommendation to buy, sell, or retain any specific product, security or investment, or to utilise or refrain from utilising any particular service. The use of the products and services referred to herein may be subject to certain limitations in specific jurisdictions. This communication does not constitute and shall under no circumstances be deemed to constitute investment advice. This communication is not intended to constitute a public offering of securities within the meaning of any applicable legislation.