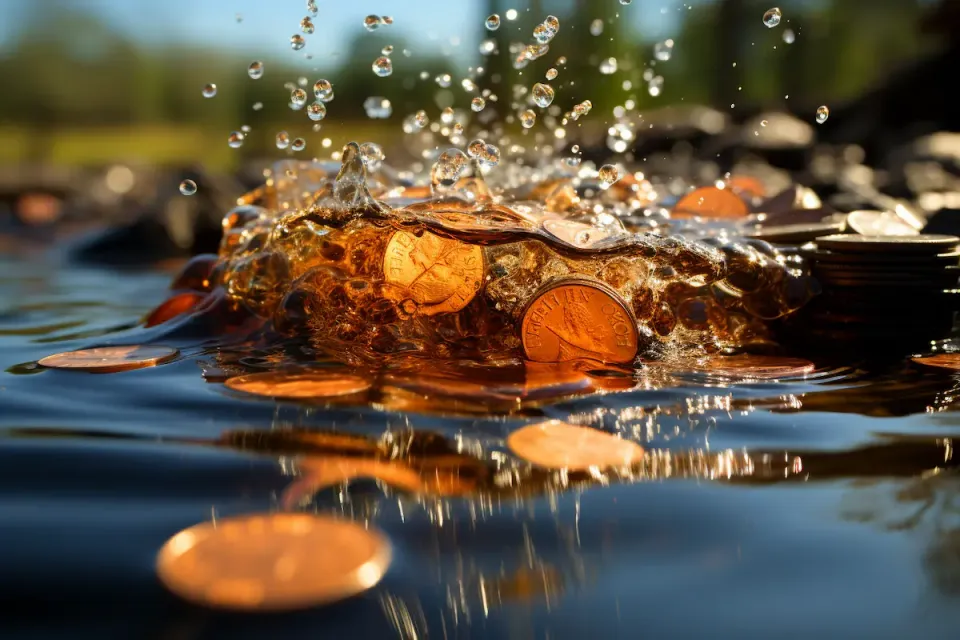 ​​Crypto Market Week in Review (14 July 2023)
Markets
This week markets rallied thanks to the US inflation data. US core CPI was lower than expected, falling below 5% in YoY terms for the first time since November 2021. Headline CPI dipped slightly below 3%, mostly reflecting much lower oil prices.
US CPI and core CPI (YoY, %)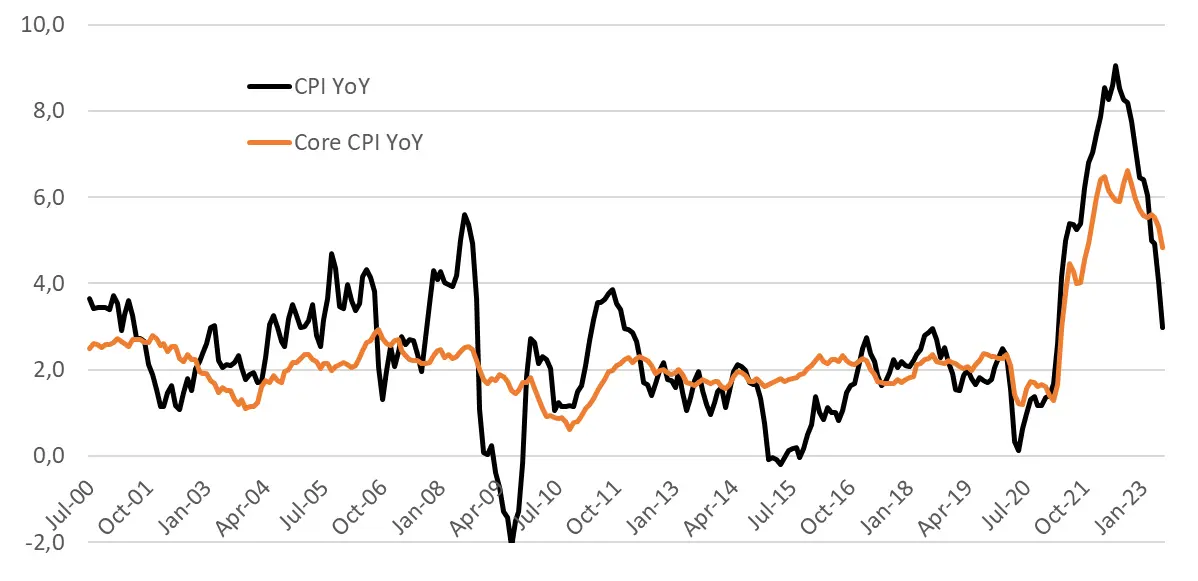 Both stocks and bond prices soared on the inflation news. US stock indexes renewed year-to-date highs; the US dollar plunged to the lowest since April 2022 versus major currencies.
Crypto's initial reaction to the inflation news was relatively muted. Still, crypto rallied hard the next day after a positive court decision ending the legal battle between Ripple and the US regulators. A judge ruled that XRP was not a security in most cases, largely supporting Ripple's position. XRP skyrocketed by 73% on Thursday, most altcoins rallied too. Since the last Friday close, Bitcoin added just 4%, and Ethereum rose by about 7%. XRP is a centralized project and generally has more features similar to securities compared with other cryptos, so the court decision largely reduces the probability that the US regulators will treat some cryptocurrencies as securities.
The implied volatility was relatively unfazed by the news, as the largest spot moves were in altcoins rather than Bitcoin or Ethereum. Ethereum DVOL rallied on Thursday (when the court decision was published), but Bitcoin DVOL declined, likely reflecting that a speculative interest may move from Bitcoin to other coins. The ratio of Ethereum DVOL to Bitcoin DVOL rose from below 1 to about 1.05, returning to a more normal level.
Ethereum DVOL index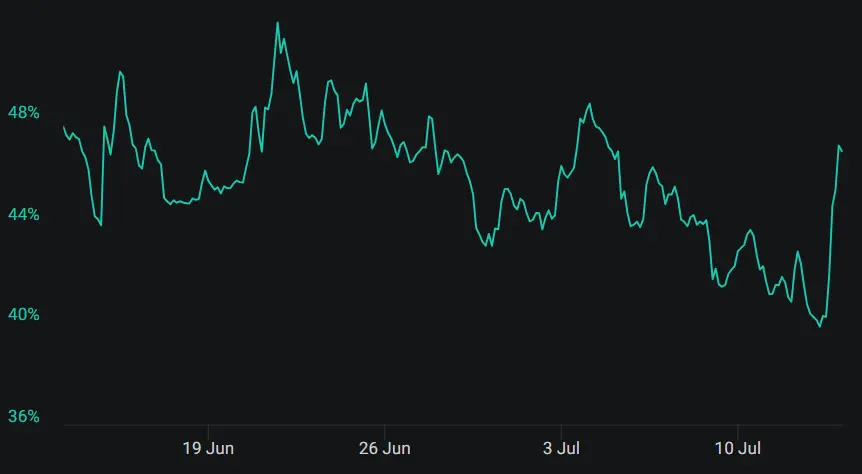 *This communication is intended as strictly informational, and nothing herein constitutes an offer or a recommendation to buy, sell, or retain any specific product, security or investment, or to utilise or refrain from utilising any particular service. The use of the products and services referred to herein may be subject to certain limitations in specific jurisdictions. This communication does not constitute and shall under no circumstances be deemed to constitute investment advice. This communication is not intended to constitute a public offering of securities within the meaning of any applicable legislation.