Uniswap Passes a Cumulative Trading Volume of $1 Tn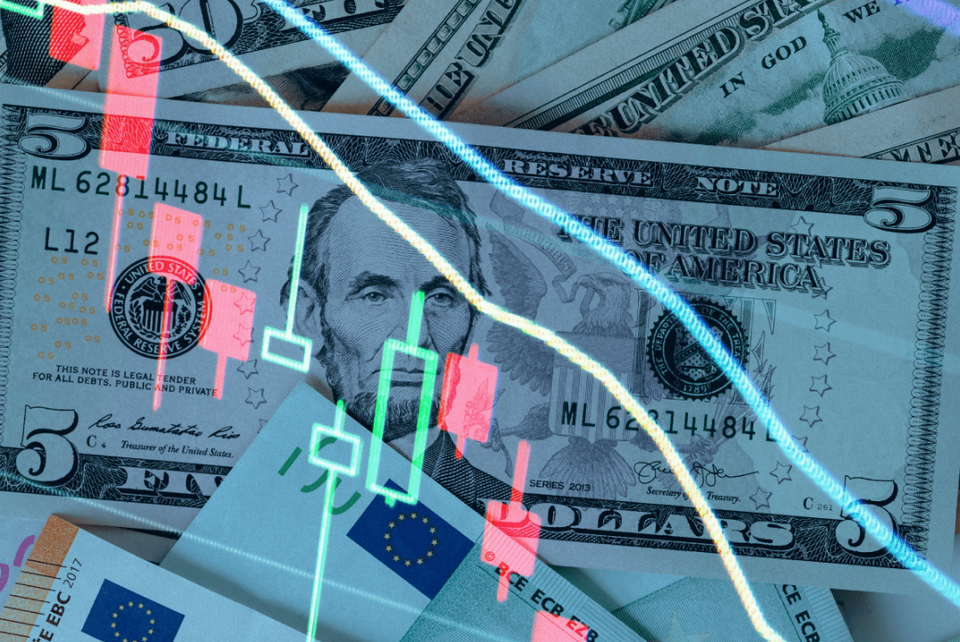 Crypto Market Week in Review (27 May 2022)
Markets
There are barely dull weeks in the cryptocurrency space, with this one being no exception. First, the institutional cryptocurrency funds AUM (Asset under management) dropped to $38 billion, its lowest point since July 2021. BTC led the outflows with $154 million while the price of Bitcoin oscillated between $28,600 and $30,400. On the flipside, Polkadot and Cardano saw a $1million weekly inflows.
Chart of inflow and outflow
Still talking about Bitcoin, its open interest increased by 41,000 BTC over the past ten days to reach a new all-time high of 290K BTC. Its market dominance has also increased to 45%, the highest in seven months, caused by altcoins trashing.
The crypto market has not stopped showing a bearish sentiment, even after the recent Fed's meeting created a tech stock rally. This week, Bitcoin's inverse correlation to the US dollar became more clear, and it is not as correlated to gold as it used to be. The Fed's has indicated there will be some aggressive rate hikes, but the outcome cannot be predicted as oil prices and supply chain issues loom strong.
Fantom (FTM) rallied by over 20% following the launch of its stablecoin. The stablecoin will favor an over-collateralized model following the UST's crash showing the pitfalls of algorithmic stablecoins.
Monero (XMR) is predicted to enter the bear territory in June. The token rallied by 75% over the last two weeks and has now entered the overbought levels. Another indicator of this downside risk is its relative strength index reaching 70 on May 23.
Uniswap Protocol Has Passed a Lifetime Cumulative Trading Volume of $1 Trillion
In just three years, Uniswap, one of the largest decentralized exchanges in the world, reached a remarkable milestone with $1 trillion in cumulative trading volume. The history of Uniswap is relatively short, having just come on the scene in 2018. Uniswap owes its success to the novel approach to providing a non-custodial way to trade and swap cryptocurrencies against the liquidity pools.
History of uniswap volume
The average daily volume on Uniswap is around $1.4 billion, almost twenty times more than the second biggest Ethereum-based DEX, Sushiswap. It also reached a record-high daily volume of $8.8 billion last November.
DEX weekly volume
Even with the currency downtrend in the crypto market, the TVL of Uniswap has ranged between $5 billion and $10 billion. With the TVL only mildly affected by the general crypto meltdown, the UNI token market cap has dropped from an all-time high of $33.3 billion to $5.3 billion (84% discount). However, this downturn has not deterred growth on the platform as it is set to launch on two more blockchains, Gnosis Chain and Moonbeam Network.
Andreessen Horowitz Raises a $4.5 Billion Crypto Fund to Take Advantage of Bargains in a Down Market
Once again, Andreessen Horowitz plans to invest $4.5 billion into cryptocurrency and crypto start-ups. This is the first time since the firm invested $3.1 billion in the downturn, popularly referred to as the crypto winter.
According to a general partner from the firm, Arianna Simpson, the best time to see worthy projects is during the bear market. There is little interest in price activity, and everyone's focus is on improving their products.
Andreessen Horowitz crypto portfolio
The crypto market is a shadow of its November 2021 cycle. Bitcoin is down by about 54% and it seems mild compared to the losses on other cryptocurrencies. Tech stock, a highly correlated asset to cryptocurrencies, is also on a major slide, and the crypto community is still experiencing fears following the crash of the Terra ecosystem. Still, it is not a time to be concerned about the firm's bet, said Simpson.
Simpson believes we might be living in the redemption period for those who missed out on the computing age of the 1980s and the internet boom of the 2000s.
Vitalik Proposes Soulbound Tokens as Web3 Credentials of the Future
The Soulbound token is a new type of non-fungible token proposed by Ethereum co-founder, Vitalik Buterin. Its goal is to help users have a digital representation of real-world activities; their likes and dislikes, and soul-touching accomplishments.
The NFTs can't be transferred, and they are held in unique wallets called Souls. In the project's whitepaper, Buterin explained the concept and the ways it could be used. The Soulbound tokens are to offer a transparent way of keeping records of credentials, results, and certificates.
Buterin explained that "Souls can encode the trust networks of the real economy to establish provenance and reputation."
SBT could go live as soon as the end of 2022. Some of the feedback received from the community shows there are a few finishing touches needed before the project launches.
Is there any way to get your SBT files if you lose your private keys? The whitepaper talks about wallet recovery and users who lose their keys needing the consent of the Soul community to get the wallet back.
Is there a way to get rid of unwanted SBTs sent from another wallet? The whitepaper suggests hiding SBTs from the public, and there are still some claims that there should be a way to burn the SBTs without gas.
Talking about hiding SBTs, the level of identity shown on the blockchain could be a disaster resembling Chinese social credit system.
For a start, SBTs are expected to be used for web 3.0 projects; from DAOs to NFTs, and as jokingly explained by Gaby Goldberg, an investor at TCG crypto, Stanford will be one of the last adopters.
Turkey Pushes for Bigger Say Over Crypto Market with Draft Bills
Cryptocurrency activities in Turkey are facing new set of regulations. The government wants to have more control over the market and there are talks of crypto taxes on transactions.
According to reports, the president's party, AK, plans to submit bills to the nation's parliament laying down rules for the indigenous crypto exchanges.
The requirements in the proposal involve a minimum fee of 100 million Lira (about $6 million) as base capital and further terms revolving around AML rules enforced by the regulated exchanges.
There is still a lot of uncertainty about how to tax individuals and we will likely see traditional banks extend their custody solutions to digital assets.
LIRA devaluation in 2021
*This communication is intended as strictly informational, and nothing herein constitutes an offer or a recommendation to buy, sell, or retain any specific product, security or investment, or to utilise or refrain from utilising any particular service. The use of the products and services referred to herein may be subject to certain limitations in specific jurisdictions. This communication does not constitute and shall under no circumstances be deemed to constitute investment advice. This communication is not intended to constitute a public offering of securities within the meaning of any applicable legislation.