Which Curve Will Invert Next?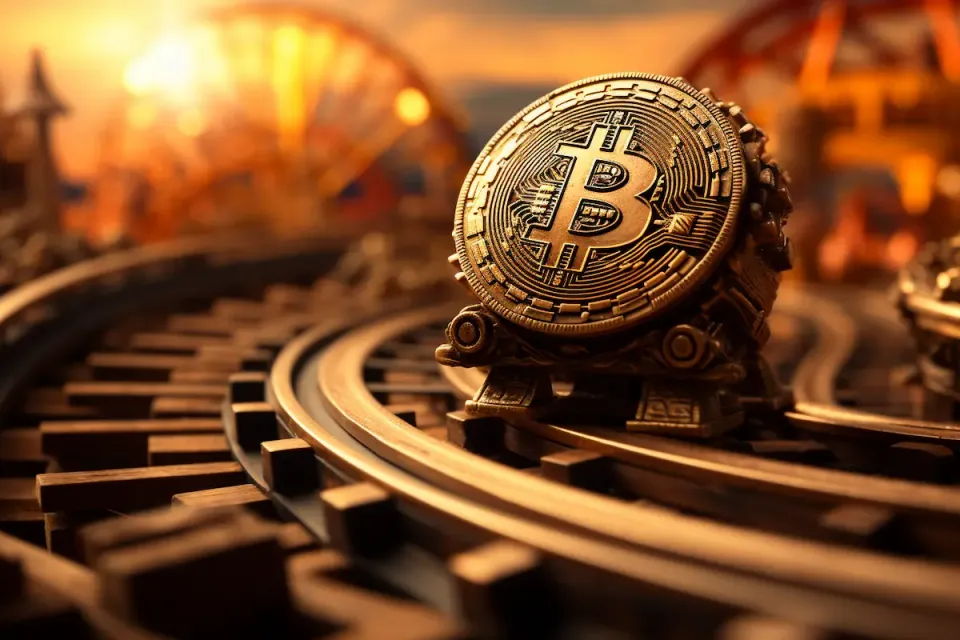 Crypto Market Week in Review (07 July 2023)
Markets
This week, markets were in a negative mood. Stocks modestly declined and bond prices plunged, reacting to the better-than-expected US macro data. The bond market priced in two more interest rate hikes by the Federal Reserve. The yield curve became even more inverted as the spread between 10-year and 2-year US Treasuries fell back to March lows.
Spread between the yields of 10-year and 2-year US Treasuries (%)

As the Federal Reserve stresses its data dependence in making future policy decisions, the market has become extremely sensitive to incoming macro data. The scheduled publication of the US labor market statistics this Friday and the inflation figures next Wednesday made very short-term volatility expensive. For example, this week the euro (EUR/USD) volatility curve inverted for the very short-term (compared with a normal upward slope a week before).
EUR/USD at-the-money implied volatility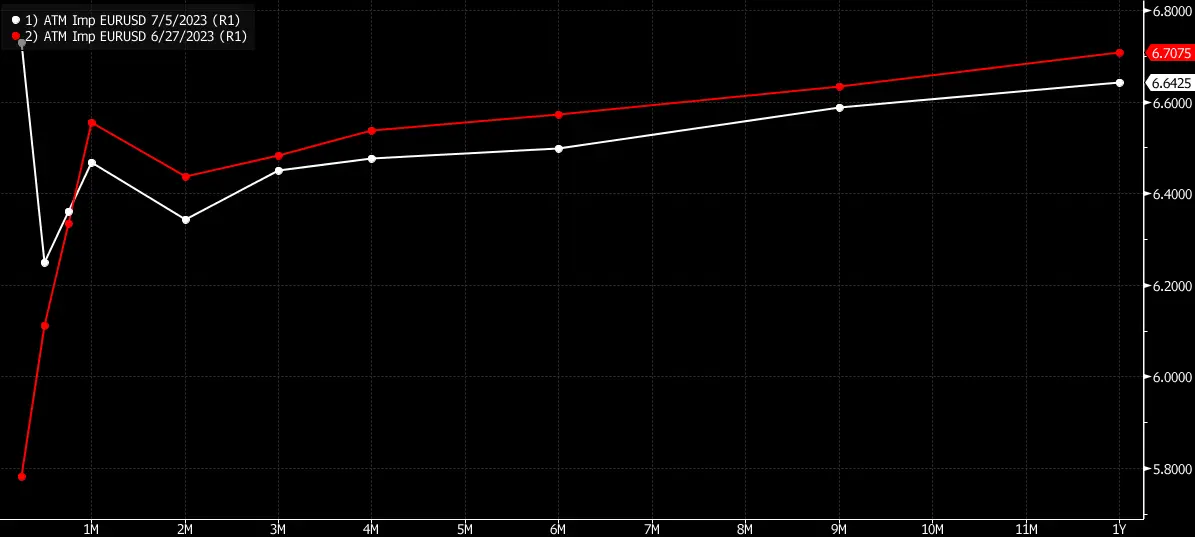 Crypto was slightly down like most other risk assets. Bitcoin outperformed Ethereum as major investment managers continued seeking to launch a spot Bitcoin ETF. Litecoin rallied by almost 30% in a single day last Friday, but fell right back.
The implied volatility traded sideways. Bitcoin and Ethereum DVOLs increased, but remained near all-time lows. Options open interest failed to recover after a huge options expiration on June 30, suggesting most holders of expiring options decided to slash their exposure. Ethereum options open interest dropped to its lowest level this year immediately after the expiration.
Unlike the FX market, Bitcoin and Ethereum volatility curves continued having a normal upward slope, pricing in a little risk from the upcoming macro data this Friday and next week.
Bitcoin 7-day, 30-day, 60-day and 90-day at-the-money implied volatility

*This communication is intended as strictly informational, and nothing herein constitutes an offer or a recommendation to buy, sell, or retain any specific product, security or investment, or to utilise or refrain from utilising any particular service. The use of the products and services referred to herein may be subject to certain limitations in specific jurisdictions. This communication does not constitute and shall under no circumstances be deemed to constitute investment advice. This communication is not intended to constitute a public offering of securities within the meaning of any applicable legislation.