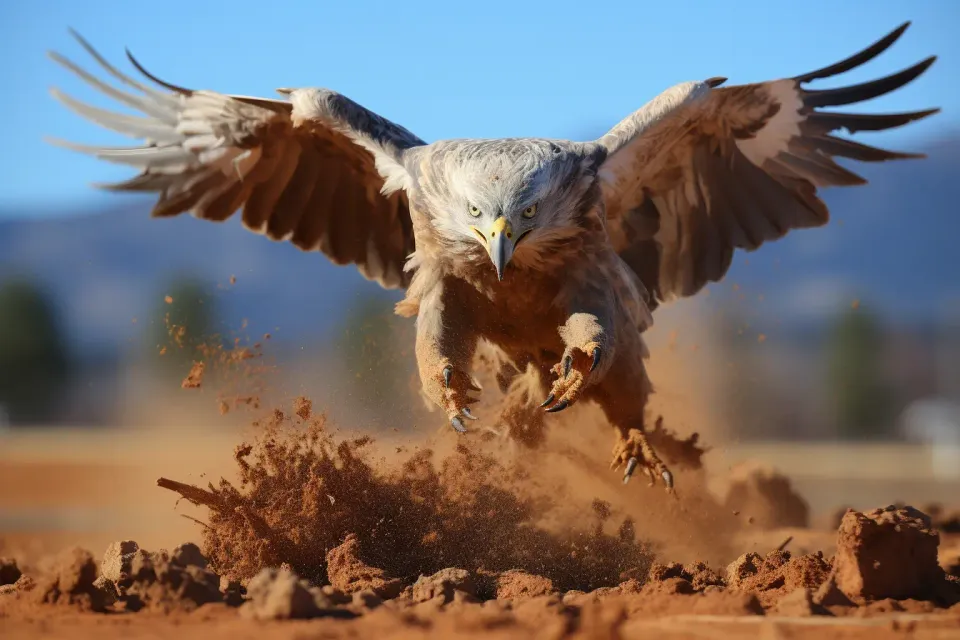 ​​Crypto Market Week in Review (22 September, 2023)
Markets
This week, markets plunged in reaction to the renewed hawkishness of the US Federal Reserve. The S&P 500 index fell by 2.7% in the first four days of the week and reached its lowest level since June. Bonds were in a bloodbath as yields rallied above the August high, breaking out of the recent range. Interestingly, there is still no fear in the bond market, as bonds' implied volatility (measured by the MOVE index) remained near its lowest level this year.
10-year Treasury yield (%)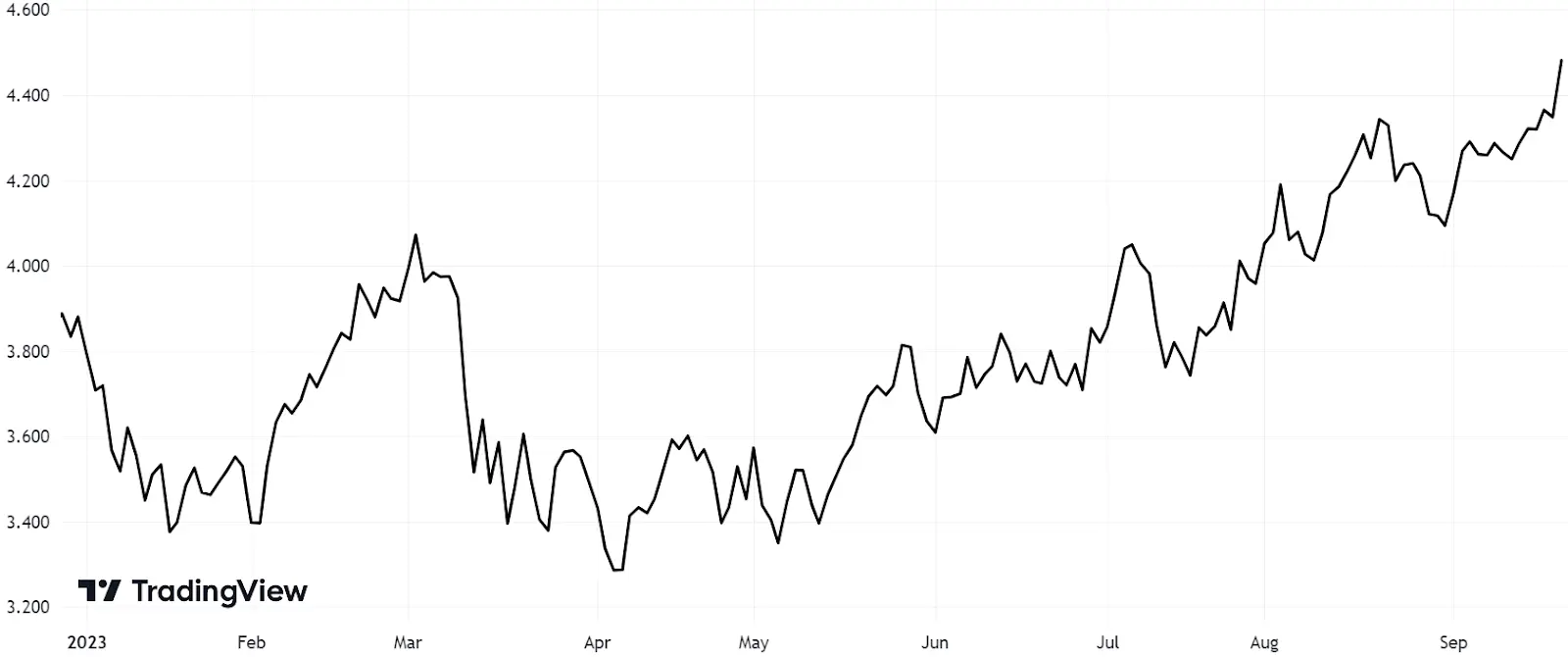 The most important news of the week was a policy meeting by the US Federal Reserve. As expected, the Fed kept rates unchanged but sent a very hawkish signal regarding the future rate path. The Fed's forecast, often referred to as dot plots, indicated a likely rate hike this year and far fewer cuts compared to market expectations for the next year.
Crypto remained largely immune to macroeconomic news. Bitcoin saw little change, while Ethereum declined by approximately 3% since last Friday's close, a movement roughly equal to that of the S&P 500. This is surprising given the historical higher sensitivity of cryptocurrencies to market movements.
Crypto market volatility continued to remain calm. Bitcoin's implied volatility changed only slightly this week, and Ethereum's even declined, reaching its lowest level in a month. Ethereum's implied volatility is now approximately 15% lower than Bitcoin's, as measured by the DVOL index, which is quite unusual.
Ethereum DVOL index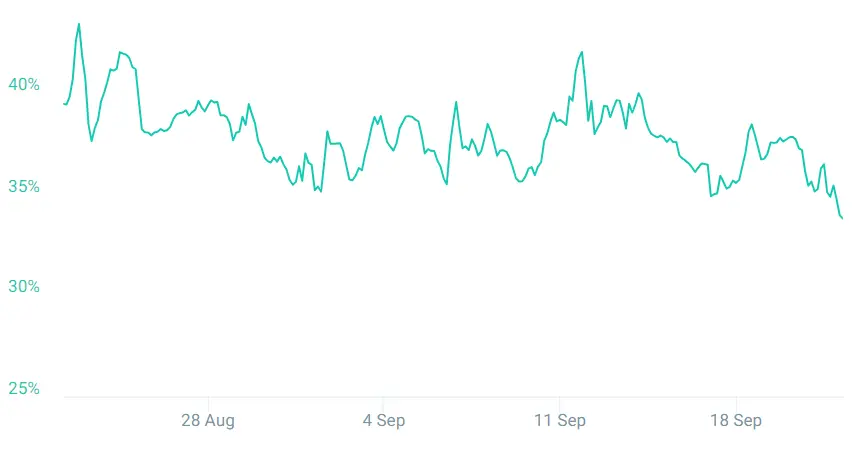 This communication is intended as strictly informational, and nothing herein constitutes an offer or a recommendation to buy, sell, or retain any specific product, security or investment, or to utilise or refrain from utilising any particular service. The use of the products and services referred to herein may be subject to certain limitations in specific jurisdictions. This communication does not constitute and shall under no circumstances be deemed to constitute investment advice. This communication is not intended to constitute a public offering of securities within the meaning of any applicable legislation.