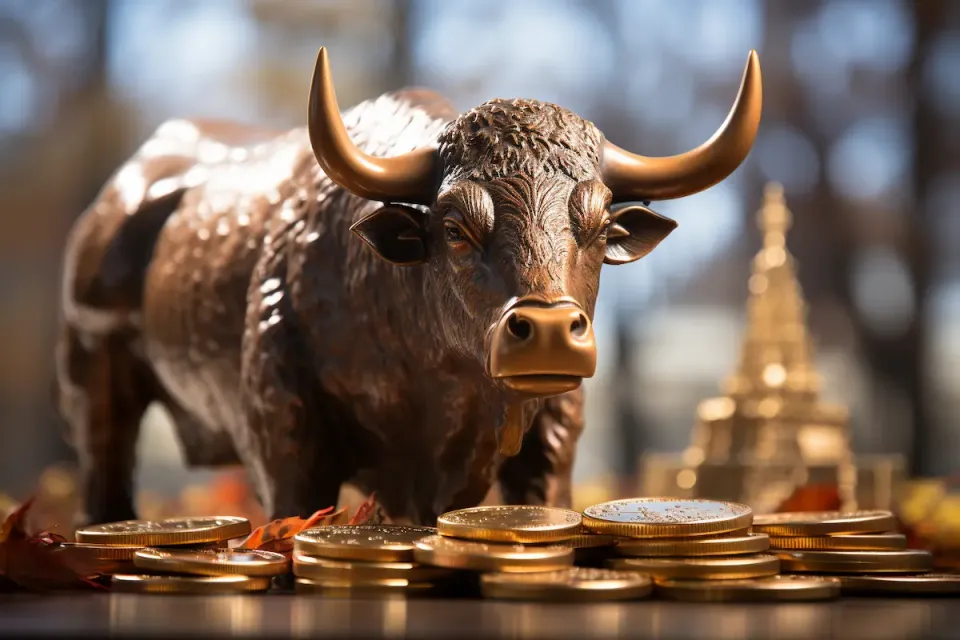 ​​Crypto Market Week in Review (01 September, 2023)
Markets
This week, markets advanced strongly, primarily in reaction to a slightly dovish speech by the Federal Reserve Chair at Jackson Hole last Friday and to US macro data. New job openings in the US were much smaller than had been expected, suggesting a labor market slowdown and contributing to a popular "soft landing" narrative. Both stock and bond prices increased by about 1-2%.
Crypto news was dominated by a long-awaited court decision regarding the Grayscale Bitcoin Trust (GBTC). Grayscale managed to win, as the court overruled the decision of US regulators to block GBTC from converting into an ETF. The GBTC discount shrank from 25% to 20%.
Grayscale Bitcoin Trust (GBTC) discount to its net asset value

Crypto failed to capitalize on the Grayscale news. Bitcoin initially rallied by 6% on Tuesday when the court decision was announced but retraced its gains on Wednesday and Thursday, almost erasing the initial surge. Later, crypto markets took a hit when US regulators delayed a decision on a spot Bitcoin ETF. Both Bitcoin and Ethereum were little changed from last Friday's close until this Friday morning.
We believe that the initial positive reaction to the Grayscale news was misguided. While the news did improve market sentiment towards crypto and virtually guarantees a spot Bitcoin ETF, it also implies a selling flow from GBTC. GBTC trades at a significant discount to its net asset value, which will likely disappear when it converts to an ETF. Market participants are expected to buy GBTC shares and sell their GBTC holdings (i.e., spot Bitcoin). With approximately $17 billion under management, GBTC is a major player, and the selling flow could easily offset the positive impact of a spot Bitcoin ETF. Currently, the largest exchange-traded crypto product—BITO, the ProShares Bitcoin Strategy ETF, which is based on futures—has just $1.1 billion in assets. We anticipate that the size of a spot Bitcoin ETF will more closely resemble that of BITO than GBTC.
The implied volatility of both Bitcoin and Ethereum, as measured by DVOL indexes, surged following the Grayscale news but later retraced. It was little changed from last Friday's close to this Friday morning, largely mirroring spot price movements. In the last seven days, call options dominated regular trading on Deribit for both Bitcoin and Ethereum. We suspect that the spike in implied volatility following the Grayscale news was met with activity from covered call sellers. The implied volatility of Ethereum remained roughly on par with that of Bitcoin, as indicated by the DVOL indexes.
Bitcoin DVOL index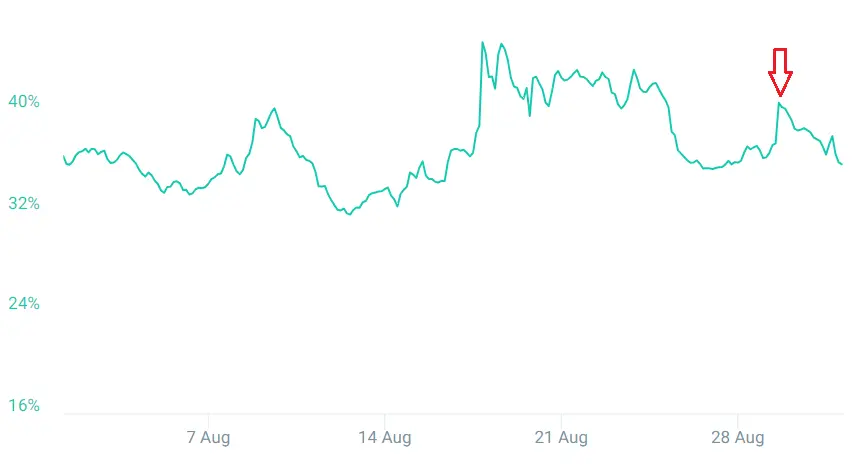 *This communication is intended as strictly informational, and nothing herein constitutes an offer or a recommendation to buy, sell, or retain any specific product, security or investment, or to utilise or refrain from utilising any particular service. The use of the products and services referred to herein may be subject to certain limitations in specific jurisdictions. This communication does not constitute and shall under no circumstances be deemed to constitute investment advice. This communication is not intended to constitute a public offering of securities within the meaning of any applicable legislation.