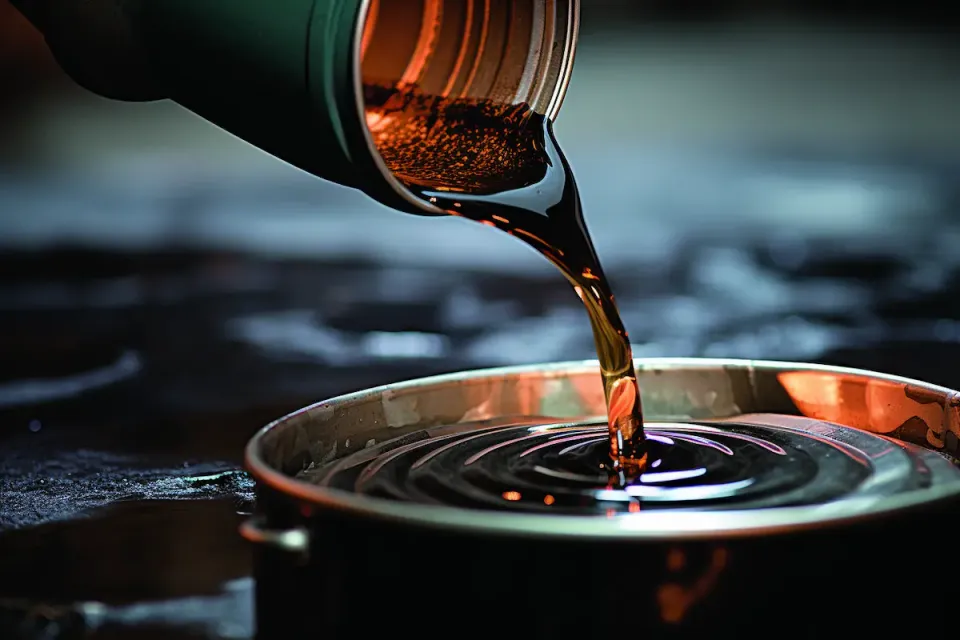 Markets
​​Crypto Market Week in Review (08 September 2023)
This week, markets continued to trade in a risk-on mode, reacting to strong U.S. macroeconomic data. The labor market statistics published last Friday were highly positive, as both the unemployment and participation rates rose. This indicates that retirees have returned to the labor force. The services activity index (ISM Non-Manufacturing) exceeded all forecasts in the Bloomberg survey. From the close last Friday to this Friday morning, stocks advanced and bond prices modestly declined, suggesting that the U.S. economy is accelerating rather than approaching a recession.
Apple shares were hit by increasing iPhone bans for state employees in China, dropping 6% this week up to the Thursday close. The dollar value of Apple's loss is roughly equivalent to Ethereum's market cap.
Oil rallied by 7% this week, thanks to new production cuts by Saudi Arabia and Russia, reaching its highest level since November.
Brent oil price (USD)

Oil traders began to express concern about a possible price spike as volatility skew turned decidedly more bullish this week. Unlike the previous week, deep out-of-the-money (low-delta) call options became more expensive than comparable put options
WTI oil option skew


Both Bitcoin and Ethereum showed little change from last Friday's close to this Friday morning, as there was a pause in the flow of regulatory news. Bitcoin's implied volatility, as measured by the DVOL index, was slightly up, while the Ethereum DVOL index remained largely unchanged, falling below that of Bitcoin. It appears that there was some demand for downside protection in Bitcoin, as an increase in its DVOL coincided with a larger share of puts in the regular trading breakdown on Deribit. Almost half (44%) of Bitcoin's regular option trades involved puts over the last 7 days. In contrast, option traders seem less concerned about Ethereum's downside potential, as calls continued to dominate Ethereum's regular option trades on Deribit.
Ethereum option regular trade breakdown for the last 7 days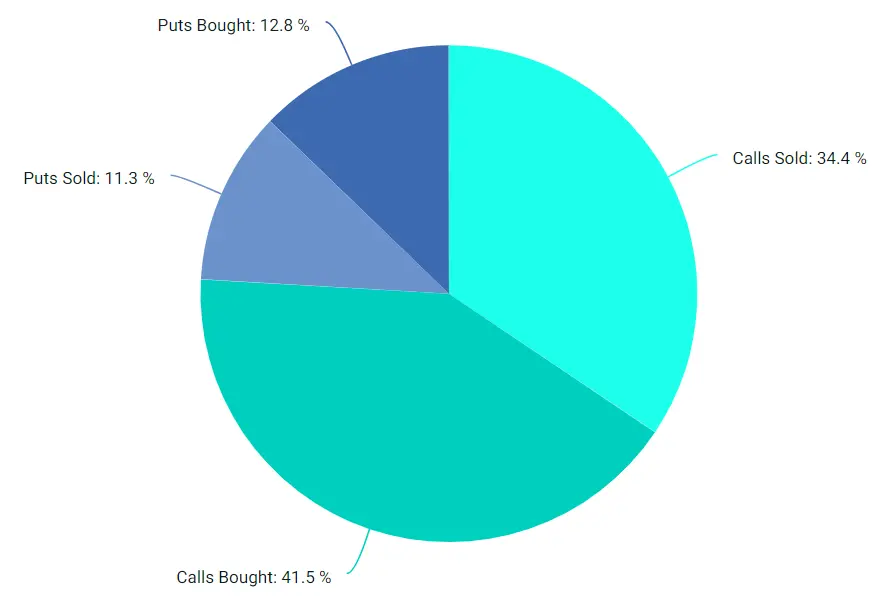 This communication is intended as strictly informational, and nothing herein constitutes an offer or a recommendation to buy, sell, or retain any specific product, security or investment, or to utilise or refrain from utilising any particular service. The use of the products and services referred to herein may be subject to certain limitations in specific jurisdictions. This communication does not constitute and shall under no circumstances be deemed to constitute investment advice. This communication is not intended to constitute a public offering of securities within the meaning of any applicable legislation.