Detailed Look into What Tether (USDT) Is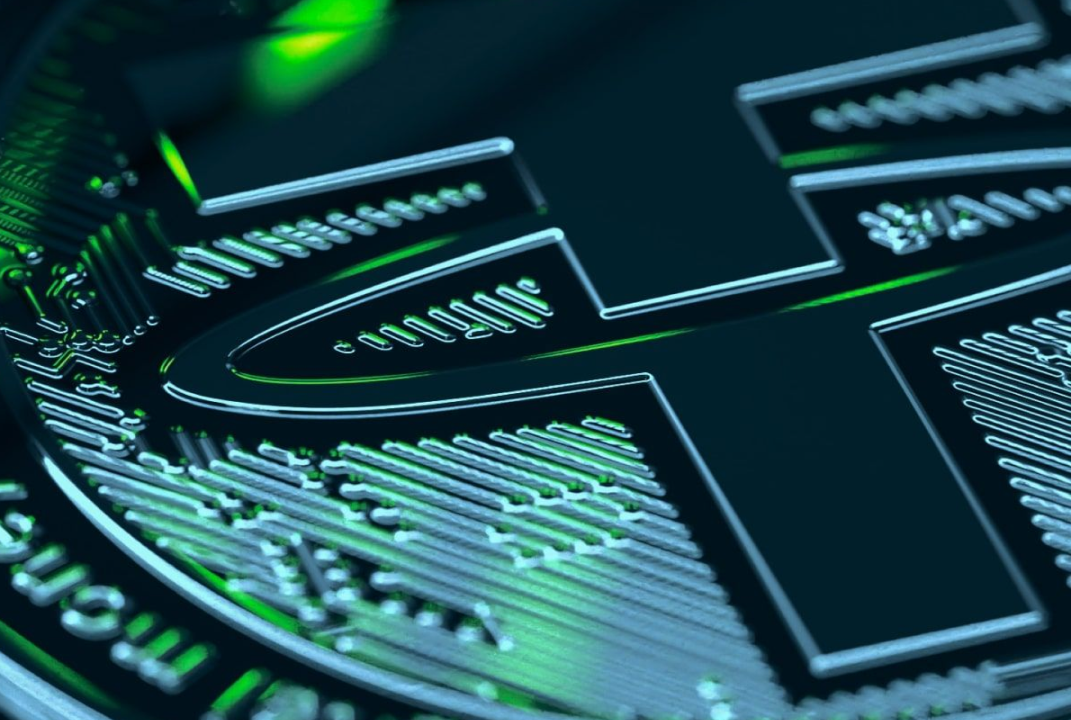 You may have heard of Tether (USDT), but what is it exactly?
Tether is a cryptocurrency pegged to the US dollar. Trading and investing is relatively easy with USDT because of its stability. Tether has become quite popular in the crypto space, with its trading volume reaching as high as $60.3B on the 19th of May 2022.
Tether is the third-largest cryptocurrency globally by market capitalization, only behind Bitcoin and Ethereum. Despite its popularity, there have been growing concerns whether the USDT can maintain its peg to US Dollar.
If you're interested in learning more about Tether, or if you're thinking about investing in it, this blog post is for you! We'll explain what USDT is, how it works, and why some people think it's as solid as many might believe.
What Tether(USDT) Really Is?
Originally known as "Realcoin," Tether was co-founded by Brock Pierce, Reeve Collins, and Craig Sellars in July 2014. As the world's first and then best stablecoin, it was issued on October 6, 2014, on the BTC blockchain through the Omni layer. It was later renamed Tether in November 2014.
Early in 2015, Bitfinex became the first exchange to enable the trading of USDT, leading to the coin's popularity. In September 2017, Tether was launched as an ERC-20 token on the Ethereum blockchain. Because of its presence on two of the most popular blockchains, Tether became more popular, and it was listed on many other major exchanges.
Tether has been issued on other blockchains like TRON, Algorand, EOS, Solana, and the OMG Network. Aside from the USDT, Tether has other stablecoins like EURT (a Euro-pegged Tether coin), CNHT (a Chinese Yuan-pegged Tether coin), and XAUT (a physical gold-pegged Tether coin).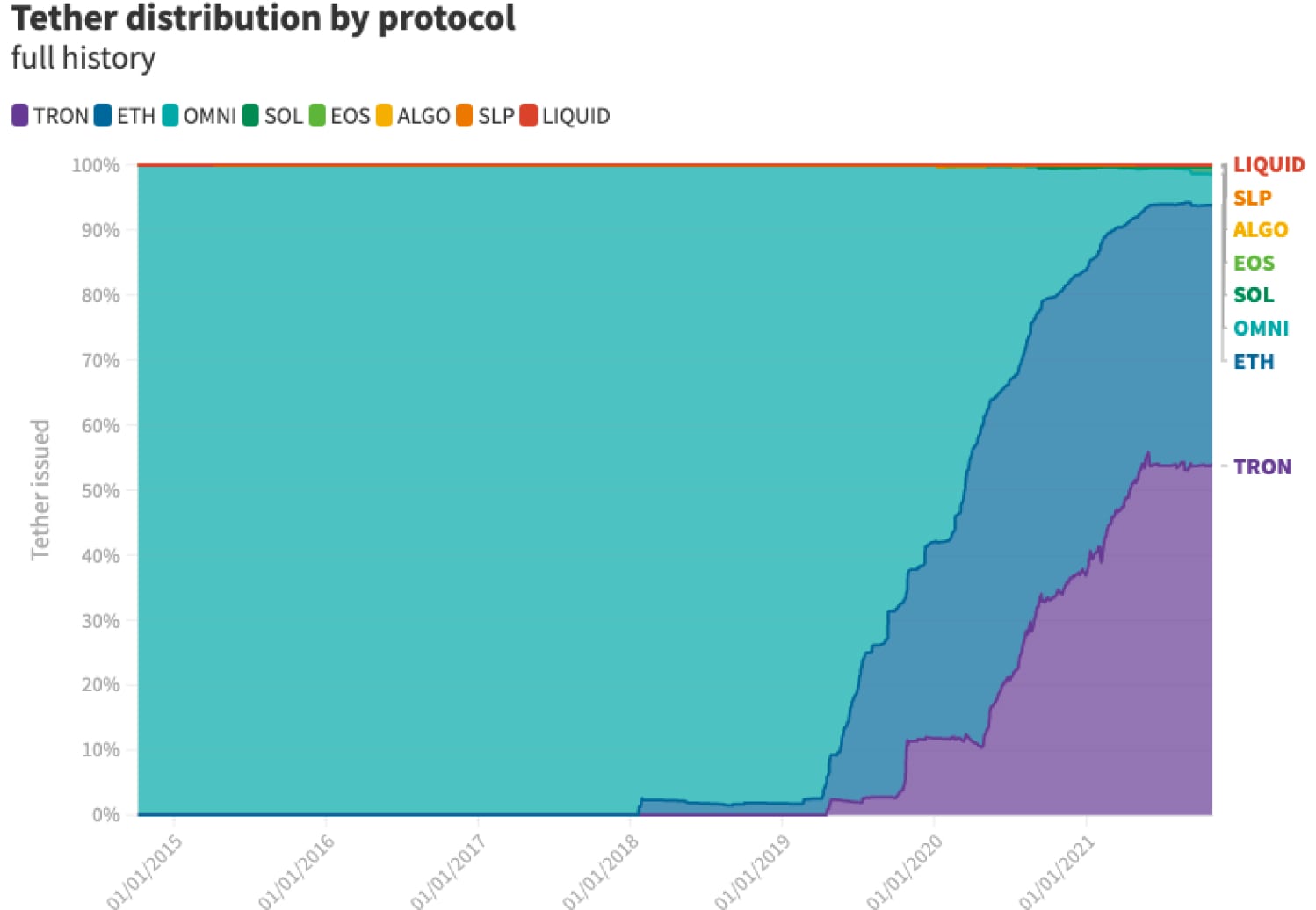 Tether made it easier to use fiat currency in the digital space. It addressed the issues of cryptocurrency volatility and the straightforward exchange between fiat currency and crypto on many exchanges. With Tether, buyers and sellers can transact with other cryptos across the blockchain without the volatility risk and complexity.
Tether (USDT): How Does It Work?
Tether is an English word that means to link or tie together. The purpose of USD Tether is to serve as a bridge between fiat currency and the volatile cryptocurrency market. It is a stablecoin that best maintains a relatively stable price despite the market movements.
Unlike other decentralized cryptocurrencies like Bitcoin and Ethereum, Tether has centralized control. Its parent company, Tether Ltd, controls the total supply of Tether. The company is uspposed to ensure that one Tether's value is always equivalent to one U.S. dollar.
Tether has been believed to be backed by cash or its equivalence. After Tether Ltd revealed in its report in May 2020 that over 65% of Tether is backed by commercial paper; money-market security, this belief was shattered.
The significant difference between USDT and other cryptocurrencies is that it is not so volatile. USDT maintains a stable price because it is supposed to trade on par with USD.
What's the Big Deal About Tether?
Several descriptive phrases can be used to describe Tether, such as stability, liquidity, efficiency, and security. The nature of USDT has brought with it many pros than cons. Here are a few characteristics of USDT.
Immune to Volatility
Most cryptocurrencies are highly volatile because of the lack of a regulatory body. Their prices fluctuate in response to the fundamental laws of demand and supply.
The design of Tether makes it rather nonvolatile. Tether appeals to investors who want to avoid extreme volatility while keeping value within the crypto market. Also, it minimizes loss by allowing exchanging a volatile coin for the stable USDT.
Ease of Transaction
Tether provides an easy link between fiat currencies and digital currencies. Some exchanges do not allow investors to buy or exchange crypto directly with fiat currency. Therefore, it is much easier to buy Bitcoin or other crypto assets with USDT than actual US dollars.
Exchanging and buying coins with USDT is more convenient because of the fast transaction speed and fewer regulatory hurdles. It is also possible to redeem USDT into fiat currency via Tether's web site, but there is a $100,000 minimum ticket size and a fee is involved.
Widely Accepted
Tether is the third-largest market cap of all cryptocurrencies, with a market cap of over $70 billion at the time of the writing. Since Tether is widely accepted, investors do not have to worry about liquidity.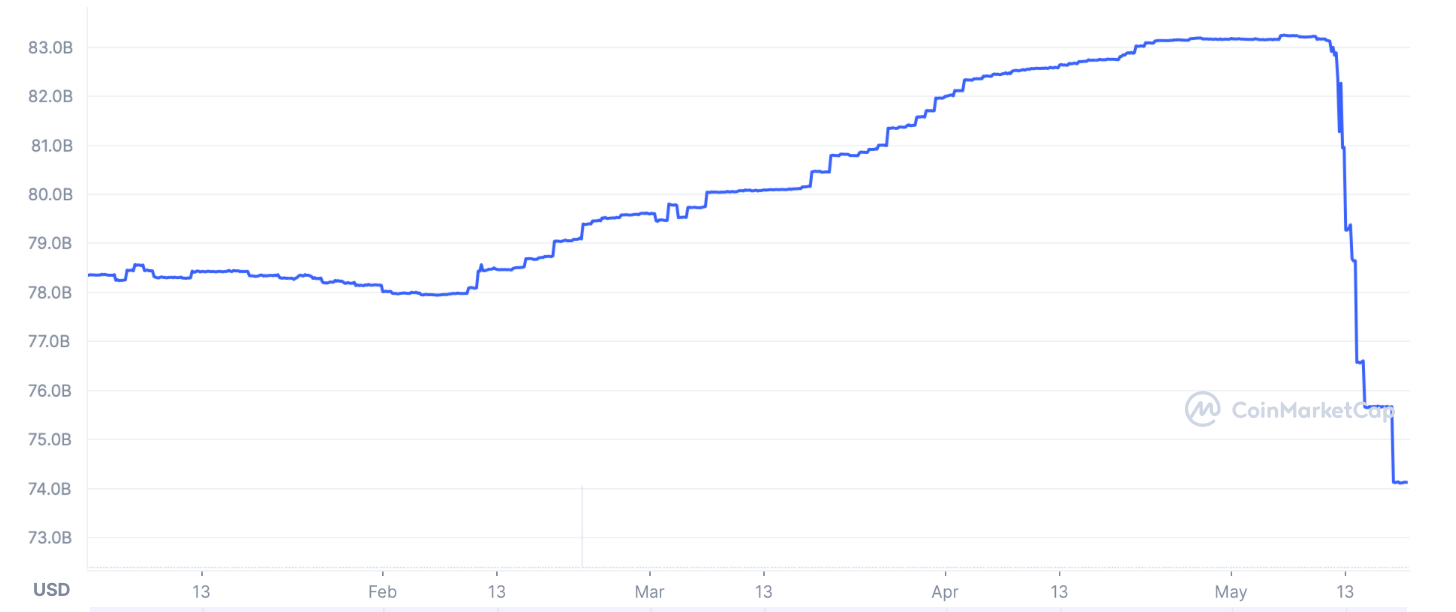 USDT is a convenient choice for investors interested in cryptocurrencies that aren't paired with fiat.
Immune to Inflation
Countries with high inflation rates experience a decline in the value of their currency. Investors in such countries can put their money into USDT, knowing that it is stable and would always be equivalent to one USD. This way, the currency's value will be preserved, as long as USD doesn't depreciate and USDT holds its peg.
Swift and Cheap Transactions
Trading with the USDT is faster when compared with regular USD fund transfers. Moving funds between exchanges is relatively quicker since crypto transactions are faster and cheaper than fiat transactions. This transaction speed is vital for active traders who need to carry out multiple trades with ever-changing prices.
Also, there is the problem of expensive transfer fees involved in transferring USD. However, USDT is less costly, and transferring USDT between wallets attracts little network charge. Transacting with USDT saves both time and money.
Security
The tech behind USDT cryptocurrency is highly secure and stable. It uses blockchain technology to ensure security. There are also periodic audits throughout USDT's blockchain network to ensure that the code base is up-to-date, secure, and conforms to the current network framework.
Tether USDT: How Best to Store the Coin
One of the most significant concerns of investors is security. The buffer between retaining ownership of your digital assets and being dispossessed of them by digital attackers is security. If kept in a wallet with weak security measures, you risk losing your assets.
There have been crypto thefts, leaving exchanges or projects with losses. Sometimes amounting to hundreds of millions of dollars worth of cryptocurrency in one clean sweep.
The world of cybersecurity is constantly improving; however, digital scams are also getting more sophisticated, which may be a big concern for people who have invested in cryptocurrency, including USDT. Although, there are some super-safe ways you can buy and store your asset without fear of losing it.
Before Choosing a Tether Wallet
Like a physical wallet holds physical money, digital wallets hold your crypto asset. Digital wallets will have a wallet address (public key) that serves as a medium for receiving digital assets, in this case, USDT.
Wallets allow you to interact with your digital assets stored on  blockchain network. Some wallets are specific to a particular blockchain network, but most are versatile and can allow you to access assets from different blockchains.
Omni layer protocol on the Bitcoin blockchain was the first to issue Tether. To further improve adoption, in 2018, Ethereum blockchain (ERC-20 Token) was also used to transact in Tether, with other blockchains to follow the suit later.
It is important to note that you cannot send Tether from the Omni network into an Ethereum wallet address. An attempt to try this may lead to a loss of funds. This is also true for Tether on the TRC-20 and other blockchain networks. Most central exchanges (CEX) fetch the network to which an address belongs to avoid sending it into the wrong network.
Tether USDT under the Ethereum blockchain have addresses that begin with "0x," while those that are under the Omni Layer have addresses that begin with "1", "3", or "bc1", the address of other blockchain have some unique traits in them too.
There are hardware wallets like Trezor and Ledger, desktop and web wallets, and mobile wallets for storing your cryptocurrency. You can easily store Tether in one of these wallets;
Ledger Nano(Hardware Wallet)
Ledger Nano S hardware wallet is one of the most secure ways to store and manage your Tether. A direct buy with a credit card from Coinify into the Ledger Nano is possible.
USDT bought on other exchanges can also be moved to the hardware wallet for safekeeping. The Ledger live app gives access to some critical information, like the current price of Tether and other data pertaining to this cryptocurrency. It is also compatible with over 1,800 assets besides Tether.
The Ledger Nano S hardware wallet has unhackable security, and it keeps your private key secured in cold storage on the hardware wallet. Besides this, it is protected with a pin just like credit cards, and there are other security walls to pass through before it can be accessed and transactions can be done and approved. If your wallet gets misplaced or destroyed, all Ledger Nano S wallets have a seed phrase to access assets through a new wallet. The Ledger Nano S costs a little over 80 US dollars per unit.
Coinomi (Mobile Wallet/Desktop Wallet)
One of the best wallets for storing Tether is the Coinomi wallet. It is a multi-currency wallet with over 1,000 coins&tokens enabled, and it supports Tether from different blockchain platforms  — Bitcoin Omni Layer, Ethereum, and Tron network. If you need to recover your asset in the wallet, it has a seed phrase and a private key for recovering data and assets.
It is an entirely free-to-use multi-chain platform with enhanced security measures to keep your funds safe under any circumstances. Coinomi also provides access to real-time market information through the live app and is flexible and easy to use, even for beginners.
Tether Wallet (Mobile Wallet)
This is the official wallet for USDT. It is a free wallet, and it can store, swap, trade Tether, and check real-time crypto market news. The wallet has a user-friendly interface, and it's effortless to navigate. 2-step authentication and other security features secure the wallet to keep your asset locked away from external interference.
Mind you, Tether's parent company suffered an exploit in 2017, some funds were stolen, resulting in a hard fork. Tether has since strengthened its security and has remained strong ever since.
Redot (Mobile, Web)
Redot is one of the leading crypto exchanges and crypto wallets. It supports Tether custody without charging any commission while offering Tether trading with the lowest fees on the market. You can trade and swap Tether directly from the wallet, and it has a top-notch two-factor authentication and keeps your asset away from hackers. With the ability to stake ETH2, Tether can be quickly converted in-app to ETH and start yielding annual interest without any effort.
Will Tether Maintain Its Relevance?
The demand for USDT works inversely with other cryptocurrencies. When the market is green, Tether is Red because people sell USDT for other cryptocurrency coins and vice versa. However, this does not affect the coin's stability. This is because of FOMO when people are trying to quickly enter a new crypto position, hence they don't mind taking a slight hit on their USDT holdings. Tether tokens are usually authorized and not issued. This means that USDT is stored in the Tether's reserve and not in circulation until more supply is needed in response to market demand.
Over the years, Tether has faced a lot of backlash because of its questionable relationship with Bitfinex. Questions have also arisen about the coin's reserve backing. However, despite the controversies surrounding the currency, it remains one of the most traded coins in the market, with an average daily trading volume in billions.
*This communication is intended as strictly informational, and nothing herein constitutes an offer or a recommendation to buy, sell, or retain any specific product, security or investment, or to utilise or refrain from utilising any particular service. The use of the products and services referred to herein may be subject to certain limitations in specific jurisdictions. This communication does not constitute and shall under no circumstances be deemed to constitute investment advice. This communication is not intended to constitute a public offering of securities within the meaning of any applicable legislation.